By
Phil
- 15 August 2021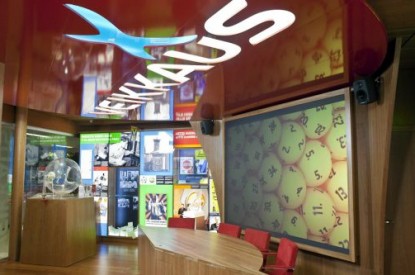 Finland's government-owned gaming company Veikkaus is to axe up to 200 jobs after discussions with staff representatives although up to 830 employees will be affected with new terms of employment contracts to be issued.
Veikkaus cited the current operating environment that 'has changed over the past years with its business volume dropping' requiring a 'size adjustment' to manning levels to make 'more efficient operations.'
It said it would be able to offer jobs at its new Casino Tampere when it opens in December.
Veikkaus Director of Channels and Sales Jari Heino said: "We will plan the changes in a way that emphasizes our care for people in order that we can offer new jobs for as many Veikkaus employees as possible. One concrete example of this is Casino Tampere, to be opened in December, which has job openings for about 50 gaming industry professionals to work in a completely new type of a casino."
The coronavirus epidemic had a significant impact on Veikkaus 'business operations in 2020 with profit for the financial year down 36.6 per cent at €680.2m. The company's slot machines were closed entirely or in part for a total of about five months. Gross Gaming revenue for the financial year was down 25.5 per cent to €1,260.3m. Veikkaus estimates that the coronavirus epidemic reduced its Gross Gaming revenue by more than €300m in 2020.
Veikkaus' share of the total Finnish gambling market is approximately 80 per cent.