By
William
- 20 December 2021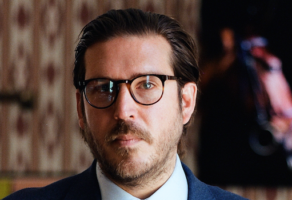 Private bookmaker, Fitzdares, has been taking bets since 1882. Following his appearance on the 'Assessing Euro 2020' panel at Betting on Sports Europe last month, G3 took the opportunity to quiz CEO, William Woodhams, about his heartfelt passion for horse racing and luxury experiences.
As the sport he loves continues to fall behind football as the country's number one betting sport, William believes the UK horseracing industry needs to work out better ways of structuring and funding itself. Looking ahead to the seemingly ever-looming Gambling Act review, William expects greater obligations of bookmakers to check their client's level of affordability.
Two quick-fire questions to begin. Firstly, what are the core elements of bookmaking?
Beating people was the absolute core of the business – winning. Nowadays, its compliance. It's gone from one end of the spectrum to the absolute opposite.
Secondly, what drives punters to betting – technology or marketing?
Both. The two are so intertwined. Efficacy in product has become as integral to the marketing mix as above the line, through the line and below the line.
Fitzdares' business is fundamentally rooted in UK and Irish horse racing. How interested are your punters customers in international horse racing?
The "sixth classic" in flat racing is the Arc. We will see as much money at Longchamp that weekend as we would in a traditional UK flat race. For several years, we hosted a 200-person party where we screened the Breeders Cup, which drove plenty of interest.
During lockdown when French racing was on, we saw a real peak in interest but ultimately, people want to bet when they have some knowledge of what they are looking at. However, I love international racing and it's great to have a product early in the morning and late at night people.
Horse racing is betting, and betting is horse racing…
Exactly. It's a real chicken and egg. The Jockey Club was invented to manage wagers between gentlemen. That's it. It's in the DNA of everything in racing.
With that in mind, is the sport doing all it can to maximise the Levy funds it receives, especially as the number of retail shops taking up media rights continues to fall?
I'm paying the gap in the costs! In all seriousness, the two media rights owners in the UK won't like this – I'm less worried about international rights owners as they are a smaller chunk of my business – but when I look at my bottom line on racing, it is a luxury product.
Bookmakers generate engagement in racing but, unfortunately in my view, football is now the number one betting sport in the UK. Whereas it should be racing. We tread a fine line. If we had a tote firing on all cylinders, that would make up for the shortfall in racing.
Fixed odds have become more popular in recent years for the simple reason that it's been a race to the bottom – offering spectacular value to punters, which is why they have turned to the big five bookies.
Is there any win: win situations for the sport and the industry?
We need to work out better ways of structuring racing and funding it. In my opinion, the sport needs a benign dictator (which it has in the Jockey Club). It is currently too fragmented across media rights owners, racecourse owners, bookmakers who have perhaps too much power, TV rights, the British Horseracing Authority, the Horsemen's Group, the Racehorse Owners Association – the list goes on.
We've turned slightly into this communist series of committees, and I look at US sport where you have one body at the top, albeit with its own positives and negatives. It would be fantastic to have a single unifying person to drive UK racing forward in the future, but that opinion won't be particularly popular with the 4,000 stakeholders we have now.
Would more consistent, high-quality racing generate more funds than the quantity approach that comes from a comprehensive fixture list?
Long-term, yes. I've always been told more racing equals more money for bookies, but I'm just looking for quality. As a sport, Premier League football has created a quality product ¬– whatever you say about it. It's week-in, week-out with front page grabbing news stories. That's what makes it so popular.
We also have the looming Gambling Act review to consider. How painful will it be? Do you fear independents could be swept under by pending changes?
I feel like we did all our worrying about this a year ago! Obviously, there is a concern about online casino and the way to manage safety with that. Unfortunately, sport gets thrown in with that by people who don't understand the nuance.
When people talk about problem gambling, they always seem to talk about accumulators and football. As far as I am concerned, most people who have problem gambling issues lie with online casinos. I think there will be something around managing the frequency of stakes on slots.
We have enacted pretty much everything with regards to compliance pre-legislation. The UK is the most heavily compliant jurisdiction on the planet by far. I do wonder whether the Gambling Act will make a nod towards affordability and the obligation of bookmakers to check their client's level of affordability.
How can operators keep hold of their best customers but at the same time avoid predatory behaviours which threatens the wellbeing of customers and the industry as a whole? Is corporate hospitality still allowed? Will free bets or money back offers be frowned upon by regulators? What is the safest way to reward loyalty?
With high staking clients – which is the sphere we operate in – we would not offer a ten per cent rebate across the board to a punter. Our vision is to reward loyalty, not losing. People who have been with us might get something on a Monday to thank them for their business and that's what we think is appropriate.
Secondly, many of our members who are entertained are now paying for the pleasure. We don't operate big freebie events for high staking punters. Instead, one of our bettors can come and have a lovely lunch in Mayfair, Goodwood, or Windsor. The market has changed and that's why we have built the club to look after members without having to overly reward them.
You have a background in the luxury business. What are the most effective and safest ways of communicating with players in the digital environment? Is it all behavioural monitoring or do you judge a book by its cover?
We have a small enough customer base to individually look at each client's gameplay activity, affordability, and conduct KYC checks. Meanwhile, Sky Bet take 250,000 bets on a horse race – can the technology keep up with managing the compliance side of that? We're lucky in that we never have more bets than we can realistically manage. By having brokers who are watching every single bet and engaging with our client base, we manage this process so much better.
When I arrived three years ago, the industry was all about who can offer the best price, offer best price guarantees and how many TV adverts you could do – a crazy acquisition swan dive to the bottom – and we were going in the opposite direction. In the last year, I have seen a reverse with a much more considered and thoughtful approach to safer gambling, marketing and what the end consumer receives from the big bookmakers.
If you're moving away from the big away days with high staking clients nor spending on TV adverts, where do you spend your GGR if not on marketing?
We take a soft touch approach. We spent £250,000 improving the owners and trainers' facilities at Goodwood. We have rebuilt the classrooms at the British Racing School. We sponsor the blood stock awards and races no-one wants to sponsor. We stepped in with a week's notice to sponsor Windsor who didn't have a sponsor post-lockdown.
We invest in grassroots and the top-end of the sport we love, and we hope that soft-touch, premium marketing approach is going to pay out rather than the constant affiliate deals. We could spend one million a year on those, but it doesn't sit well with our brand, and I don't think a horse owner who is a £250 a bet punter wants me to advertise on Oddschecker. They want to see us investing into UK racing and other sports.
Your passion for horse racing shines through. Ultimately, it's all about value…
Real value to the end consumer. You can always shop around for price but if something goes wrong with our app, you can live chat us and get a response within 15 seconds from a broker who knows every single sport back to front… who you can then place a bet with.
What skills are necessary on the trading room these days?
The UK is a Petri dish of well-educated, sports mad people. Brokers come here because they know they will be talking to interesting people on the phone, dealing with high staking clients who know as much as them. If you pick up the phone for a day, you will speak to two or three national trainers, celebrities, and CEOs – it's fun and we are so lucky that the UK has such an excellent cast of these people.
Those customer experience moments are the value you get out of a product. If you stick to delivering an incredible experience, the cream always comes to the top in the luxury and consumer-driven businesses. I feel like we are going to hit a wall on technology in a sense. The last innovation on bookmaking odds was probably "cash out", if we're being honest. They're somewhat running out of ideas. We think offering a great customer experience, brand and energy is the way to go.
Paddy Power hasn't made me laugh in two years and that's all they used to offer – it was their thing. Saying that, we made a Paddy Power-type video about jumps racing to get that excitement back into the industry post-pandemic. The benefit for us is that we aren't beholden to shareholders who demand 10 per cent organic growth that forces you into a corner. We are in a fun position.
Whatever one may think of them, bet building is a mainstay. Should punters be getting more value from their bet builders or are they price insensitive? What is the next step in the product's evolution?
They're currently price insensitive and they will become even more so. The massive margin on the accumulator can't last forever. We're looking at adding VAR decisions into our accumulators because there needs to be more variety in markets. Everyone knows it is a high margin product. That said, we had one of our super clients roll one up last week that would have won £1.25 million – thankfully he cashed out at £100,000. It's not fair to say accumulators are a mugs game, but I would say most consumers don't know how well the bookie is doing.
How do you create a nice environment? There are many nice casinos in the UK, but you don't see the sports bars you will get in Vegas.
Your thinking is exactly where our thinking came from. People talk about going to an amazing sports bar in Vegas with buckets of Budweiser and chicken wings in the corner. When we do a chicken dipper at The Fitzdares Club, it's a Bressé chicken that has been poached for two days with a black truffle sauce and oysters. People like to talk dreamily about pie and mash, but ultimately your sports consumer wants to be at their seat in ten minutes with excellent food, wine, and a fun experience.
The days of the poor sporting experience are over. Anyone who has been to Wimbledon will know what the gold benchmark of live sport is. What we try to do at the Fitzdares Club is recreate that magic. Even if you're watching midweek racing from Catterick, you've got a lovely Beef Wellington and a glass of claret in front of you. People might think we're snobs, but I'd rather have cold beer and good wine.