By
Phil
- 20 January 2017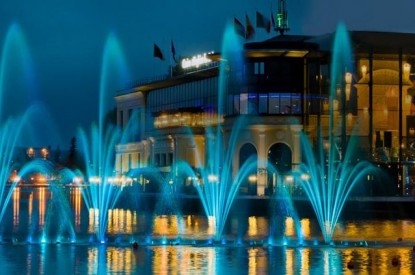 The Barrière Group is bringing its world famous Parisian brasserie Fouquet to the former Lake Pavilion at its casino in Enghien-les-Bains.
The pavilion, which has been closed since January 2016, will be transformed into the group's seventh Fouqet restaurant joining eating establishments in Cannes, Toulouse, Marrakech, La Baule and Courchevel and of course the Champs-Élysées in Paris. It will open in the Spring.
Julien Huel, General Manager of Catering Operations at the Barrière Group, said: "In Enghien-les-Bains, the group already has a casino with a theater, two hotels with spa and wellness center, We seized in 2013 the opportunity to resume the restoration of the Pavillon du Lac, which belongs to the city. Our goal is to develop the brand Fouquet's, in France and abroad."
As the only casino in Ile-de-France and the closest to Paris, Casino Barrière Enghien -les- Bains is always the top earning casino in France.
Last year it welcomed 766,000 customers with Gross gaming revenues reaching €160 m, representing an increase of 1.2 per cent on 2015's figures. The group as a whole, which includes 18 hotels, 32 casinos and 120 restaurants and bars, generated sales of €1.16bn in 2016.
Bruno Cagnon, CEO of the Barrière Group in Enghien, explained that electronic table games generated a lot of the revenue growth and that the casino performed particularly well in the latter half of 2016. In 2017 the group will spend over €1m on replacing 60 of its 500 slot machines. The group is hoping to improve its links between Paris and the spa town casino. Last September it launched a shuttle bus service which this year will see customer able to travel without having previously booked a ticket.