By
Phil
- 10 February 2020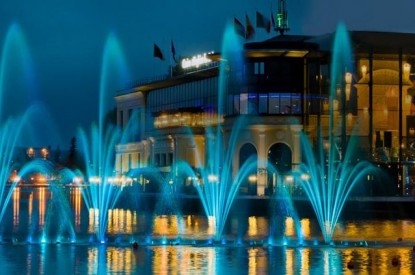 French operator Lucien Barrière said it has 'consolidated its position as a leader of casinos in France and in Europe' with six of its 27 French casinos finishing in the top 10 performing casinos in France.
Barrière's casinos in Enghien-les-Bains, Blotzheim, Bordeaux, Toulouse, Deauville and Lille all finished in the top ten with a significant increase in attendance. Barrier Casinos are the Group's main business in terms of turnover accounting for 75.5 per cent for the 2019 fiscal year ended October 31.
Despite the opening of several gaming clubs, in nearby Paris, the Casino Barrière Enghien-les-Bains finished in first place in the list of top earning casinos in France for the 18th consecutive year, with a GGR of €160m.
Dominique Desseigne, President and CEO of Barrière, stated: "These results are the result of a proactive group strategy with an intensification of investments in the games offer. Despite a complex economic and social context, Barrière – led by Dominique Desseigne – has multiplied initiatives and innovations, in particular with the regular diversification of its slot machines and electronic games, testing of new games, an ever more aggressive and targeted marketing policy, and an ever more festive entertainment program. "
"The new Carré VIP loyalty program has been a resounding success and its deployment is continuing: more than 50 per cent of turnover now achieved by card customers," Mr. Desseigne added. "In order to win over new customers, notably a younger audience, Barrière organises and hosts the Barrière Esport Tour, innovative and festive shows bringing together the biggest French digital influencers. "
"For the coming year, Barrière Enghien-les-Bains plans to continue investing in new concepts, including the creation of a high-end table games room," Mr. Desseigne stated. "Casino Barrière Blotzheim maintains its position of number two in the ranking for the second year in a row, with a gross domestic product in excess of €50m. To maintain their lead and continue to offer a quality customer experience, four Barrière Casinos, located in Toulouse, Blotzheim, Saint-Raphaël and Carry-le-Rouet, will carry out renovations and enlargements in 2020. While the entertainment offerings have never been so numerous, it is gratifying to see that casinos remain an activity acclaimed by the French with more than 9.5m visits to our casinos in 2019. This enthusiasm shows that the casino is more than ever a place that brings together all generations. A place of conviviality and leisure, with nearly 3,500 shows and events offered every year," Mr. Desseigne concluded.
Finally, Barrière celebrated in 2019 the 10th anniversary of Responsible Gaming, its innovative and unique national program dedicated to information and the prevention of excessive gambling risks for its casinos in France. Responsible Gaming is mainly available through a network of experts and an unprecedented measure, the LVA: Voluntary Access Limitation. The latter allows the customer to choose a maximum number of visits over a defined period, for all of the Group's casinos. This system reinforces and generalizes provisions that the group has been experimenting with for more than 10 years.