By
Phil
- 2 March 2020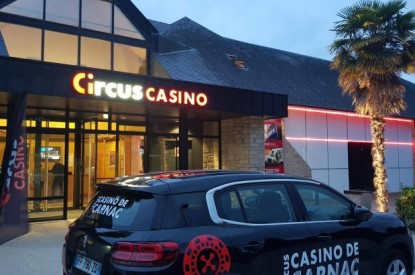 The Carnac casino, owned by the Circus France group, has become the first casino in France to close due to the threat of coronavirus.
It will remain closed until March 14, by prefectural decree, after the appearance of cases of coronavirus in the department.
"The appearance of grouped cases, where a cluster of nine people have tested positively, was confirmed in Morbihan on March 1 with two cases in Auray, four cases in Crac'h and two cases in Carnac," said a statement from the prefect in a statement published jointly on with the Regional Health Agency (ARS). "Others have been the subject of samples currently being analysed. The prefect of Morbihan immediately took stock of the situation with the Director of the Brittany Regional Health Agency, the rector of Brittany and the Academic Director of the Morbihan national education services."
"The measures immediately applicable to the department of Morbihan in order to limit the risks of spread of the virus include the prohibition by prefectural order of any collective gathering throughout the department from 1 March to 14 March, the closure by prefectural decree of all schools, crèches and extracurricular reception in the municipalities of Auray, Crac'h and Carnac from March 1 to March 14 and the introduction by the mayor's instructions for travel restrictions in the municipalities of Auray, Crac'h and Carnac."
The Morbihan, in addition to the Carnac casino, also has gaming establishments in Quiberon, Vannes, Larmor Plage, Arzon.