By
Phil
- 13 March 2019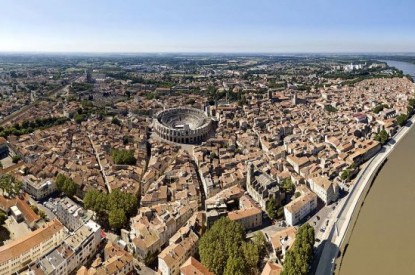 Having confirmed its intention to host a casino back in June 2018, the French city of Arles in the Bouches du Rhône region, has signed a memorandum of understanding with French train company SNCF.
The casino will be built at the former maritime terminal at Trinquetaille and will include a 1,000 to 1,200seat auditorium and a 5 star hotel with up to 120 rooms. Mayor Hervé Schiavetti said the choice of the future operator should be made before the end of 2019. The city has already launched a call for applications from interested parties to include their specifications for the project. The first deputy mayor, Patrick Chauvin, who leads this project, wants the leisure complex to be built within three years.
The casino doesn't require a change in legislation as the city was part of the list of 51 municipalities falling within the scope of the temporary provisions for casinos contained in the December 2009 circular relating to the tourist communes and the classified resorts mentioned in the tourism code. Arles obtained its classification as a tourist resort on December 10, 2012.
Related Stories