By
Phil
- 24 September 2020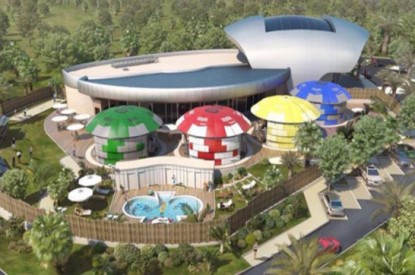 Groupe Partouche, one of the European gaming leaders, reported turnover for the 3rd quarter of the fiscal year 2020 (May to July) of €109.1m which was down on the previous year's third quarter by 33.7 per cent
Due to the global pandemic, all the group's casinos were closed until June 2, affecting the activity for the quarter by 32 days, after which the establishments were reopened gradually. French casinos reopened on June 2 with only slot machines and electronic traditional games were authorised, with table games resuming activity on June 22. Abroad, Swiss casinos only reopened on June 6 and the Ostend casino in Belgium on July 1.
In France, the GGR came in at €87.9m, down 36.4 per cent, however in July, the only full month of operation, attendance increased by almost two per cent and the GGR was generally stable over the same period, down 0.5 per cent, despite the necessary health measures put in place.
Abroad, the very strong increase in the GGR from online games and sports betting in Belgium, up 67.5 per cent, made it possible to limit the decline in the group's GGR to -19.7 per cent at €21.3m. After levies, the Net Gaming Revenue (NGR) came to €56.3m, minus 27.3 per cent.
Globally, 3rd quarter turnover was €66m, down by 37.1 per cent (after 46 per cent fall in 2nd quarter 2020) and cumulative revenue for nine months at €249.6m a more limited contraction of -23.6 per cent, with a decrease of -19.8 per cent in NGR at €206m.
In Belgium, the good news was that Groupe Partouche has won the call for tenders to operate the Middelkerke casino in Belgium, as of 2022. On July 31 2020, the Belgian Council of State once again decided to suspend the decision issued early 2019, to award the Ostend casino to the IGK company.