By
Phil
- 3 October 2022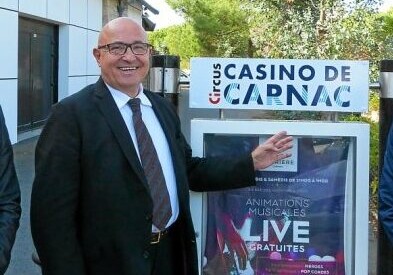 The Former President and main shareholder of the Société française de Casinos (SFC) Pascal Pessiot, 69, has been sentenced to 16 years in prison by the Paris Assize Court, with a socio-judicial follow-up on his release in five years.
He was convicted of aggravated rape of a minor and sexual assault of other minors. The Advocate General had requested 18 years' imprisonment. The jury gave Mr. Pessiot's wife, Katia, a suspended sentence of 18 months. Pascal Pessiot's lawyers told the daily Le Parisien on Saturday September 24 that they were considering appealing.
The CEO of the Société française de Casinos (SFC) was placed in pre-trial detention on February 8, 2018, after his indictment for 'recording, importing and distributing child pornography videos and photos" and "for corruption of minors under 15 years.' This arrest took place after he had been identified by a watch cell of the Paris judicial police responsible for monitoring exchanges on the Internet.
Pacal Pessiot then held 37 per cent of the capital of the SFC, listed on the Paris Stock Exchange, which operated six casinos in its own name and three casinos within the Société franco-belge de Casinos (SFBC) with the Belgian group Ardent, of which it held 49 per cent of the capital through his company Frameliris.
The Ardent group, which operated its casinos under the Circus brand, has since taken over all of the shares of the SFC.
The SFC also experienced a restructuring of its capital. After a skirmish with the Circus group, a newcomer to the casino sector, Casigrangi (Stelsia Casino), a subsidiary of the Philippe Ginestet Group (GIFI), bought 37 per cent of Frameliris, after taking over shares of small shareholders. Last March, Casigrangi announced that it held 81.2 per cent of the capital of this group.