By
Phil
- 21 November 2022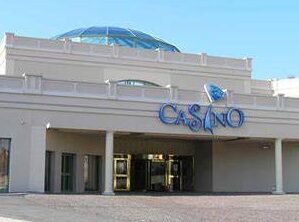 Belgian casino group Golden Palace has bought the casino in the French town of Noirétable in Loire, adding to its previous acquisition of the Boulogne casino in Pas-de-Calais back in 2019.
Established since 2005 in a village of 1,800 inhabitants, where it houses a Black Jack table, a Boule table, 72 slot machines offering minimum bets ranging from 1 cent to 1 euro, eight electronic English roulette stations, as well as a multitude of festive events, the casino is a real institution. Proof of the dynamism of the establishment and the loyalty of its customers, the casino, which until then belonged to the Raineau group, crossed the symbolic bar of one million visitors in 2019.
The casino also has a restaurant area with La Brasserie and a bar available to players. Outside, L'Annex, quieter and accessible to all, also offers a relaxing break. In addition to the games area, the Noirétable casino has three reception rooms, including one with a capacity of 400 people, which can accommodate private and corporate events.
Under the impetus of the Golden Palace group, the Noirétable casino will benefit from an investment of €800,000 devoted to the renewal of slot machines, gaming tables and the renovation of the building.
The teams previously in place within the establishment, around thirty people, will continue their mission of animation and entertainment under the Golden Palace banner.
"We are very pleased with this acquisition. This is a real opportunity for our group, and we are delighted to be able to take over the operation of the Noirétable casino, a major employer in the region, with the team in place, in a spirit of entrepreneurial dynamism", declared Massimo Menegalli. , the CEO and COO of the Golden Palace group.
The Noirétable casino is in 158th place in the 2020-2021 ranking of French casinos with gross gaming revenue of €1.687m.