By
Phil
- 6 March 2018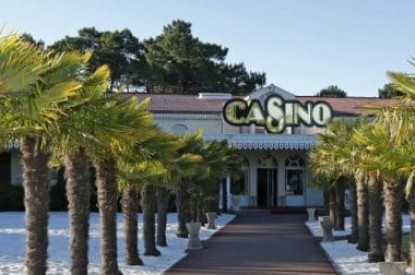 French operator Joa Group is continuing its expansion by buying the casino of Lac de la Magdeleine in Gujan-Mestras from Socofinance.
The municipal council of the municipality of Gujan-Mestras approved the change in ownership on February 16.
Frédérique Ruggieri, President of the company operating the casino and Socofinance had asked the city to approve this transfer. Joa still has to obtain agreement from the Ministry of the Interior, which should not pose any problems. It has agreed to respect the conditions of the public service delegation contract, including the organisation of an open-air opera, the management of fireworks at Larrostréa and Gujan-Mestras and several other cultural events throughout the year.
The Chairman of the executive board of Joa, Laurent Lassiaz, said that Joa had been attracted to the casino for three reasons.
"First, its good results, then its geographical position that allows synergies with our casinos in Saint-Paul-lès-Dax and in Saint-Jean-de-Luz, and finally for the skills of his staff on poker," he explained. "This casino has an expertise in poker that we do not have. And we will use it."
The Gujan-Mestras casino generated GGR of €8,701,641 last year, up 6.59 per cent year-on-year and at the end of that year was ranked 92nd out of 200 French casinos. The slots account for 86.6 per cent of that total. It currently offers 107 slots but is authorised for 150. It also operates electronic English roulette, and for traditional games, the Black Jack, Texas Hold'em Poker and Omaha Poker4 High.
The Socofinance group now only owns one casino in France that of Lacaune-les-Bains, located in Tarn, which generated GGR of €1,687,642 last year, up 16.21 per cent, placing it in 189th position.
Mr. Ruggieri said: "The purpose of this sale was to reinvest in Paris," where Socofinance wants to open a gaming club.
In recent years, the Joa group has carried out several acquisitions. It now owns 24 casinos in France. It bought the Mandelieu Casino at the beginning of the year at the Royal Financial Resort and is still waiting for the ministerial agreement to complete the deal. On November 1, 2015, it took over the Lucien Barrière casino in Besançon.