By
Phil
- 11 July 2022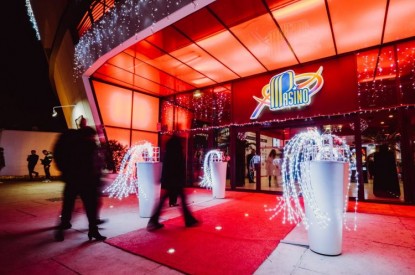 The Partouche-owned La Grande Motte casino, one of the most innovative and forward-thinking casinos in France, is celebrating its 10th anniversary throughout the month of July.
To celebrate this event the establishment is giving away exceptional gifts: three Toyota Aygos, iPhone 13s, a Dior bracelet, luxury leather goods, Partouche stays, several thousand euros in game credits, etc.
To participate in the big draw on July 28, all players have to do is fill out an electronic ballot at the terminal at the entrance to the casino.
On the occasion of its 10th anniversary, the Hérault establishment has given itself a slight facelift, since the circulation within the casino has been redesigned and a new entrance has been created. These modifications have made it possible to increase the playing area of ​​the premises by 800 m2, which now accommodates a space of 50 seats in the heart of the games room: "Le Paz", accessible only to adults who are not prohibited from playing.
The Pasino, which currently operates a room of more than 2,400 m2, has 240 slot machines, 21 electronic Black Jack stations, 110 electronic English roulette stations, two English roulette tables, three Black Jack tables, four poker tables Texas Hold'em, as well as an Ultimate poker table.
For the future, the casino does not lack ambition, since a hotel project would be in the cards to integrate the international poker circuits and welcome the players who play these tournaments. On lock down the casino reinvented the wheel by developing a drive through version of its casino.
The Pasino de La Grande-Motte occupies 12th place in the French casino rankings with a GGR of E15.693m in 2020-2021.