By
Phil
- 15 April 2019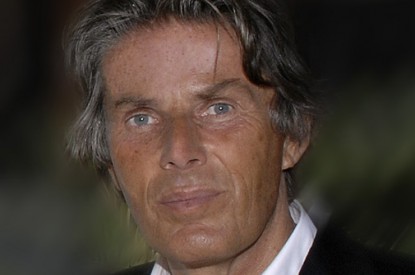 French casino group Lucien Barrière has announced a new structure with Dominique Desseigne, Chairman of the Barrière Group, reorganising its management.
He stated: "While being part of the family continuity of the company, this new organization underlines Barrière's desire to accelerate its transformation, already marked by the creation last July of a Transformation Department entrusted to Alexandre Desseigne-Barrière."
The new structure will see the former president of France and current member of the Board of Directors of the Accor hotel chain, Nicolas Sarkozy, join the Barrière Board of Directors.
"With Accor, he has shown that he likes the hospitality industry, whose stakes are global," Mr. Desseigne explained. "It is a great opportunity for us to benefit from his skills, his extraordinary knowledge of international strategic issues and his energy."
Since it was founded more than 100 years ago, the family group has been "pioneering the leisure sector," the statement said. It is now the leader in France and Europe in the casino market, a benchmark in the luxury hotel industry and a global player in leisure and entertainment. Over the last 15 years, under the chairmanship of Dominique Desseigne, the Group's turnover has increased six-fold. Dominique Desseigne now intends to take a new step and endow the family group with a new Executive Committee in charge of strategy, a new Management Committee in charge of deploying this strategy and an Operational Committee in charge of its implementation. implemented. The head of the Barrière group has entrusted his son Alexandre, aged 32 years new responsibilities on the executive committee, appointing him General Manager of the hotel and restaurant division and Director of Transformation.
The Executive Committee, chaired by Dominique Desseigne, is made up of five Directorates General reporting directly to the President.
Alexandre Desseigne-Barrière, Director of Transformation, is appointed Managing Director of Hotels & Restaurants;
Philippe Perrot, Chief Executive Officer, Support Services and Group Finance Director;
Emmanuelle Anglade has joined the Group as Group Commercial, Marketing & Technology Director;
Eric Cavillon, General Manager Casinos, will also be in charge of the Development Casinos France;
Christine Deloy is appointed Executive Vice President, Hospitality Development and Casinos International.
The Executive Committee will be composed of the members of Comex as well as:
André Decoutère, Group Human Resources Director;
Laure du Manoir, Legal Director and Group Insurance;
Jacques Horrent, Deputy Director of Hotels;
Julien Huel, Assistant Director of Restoration and Deputy Director Transformation;
Olivier Ponthieu, Deputy Director Casinos;
Emmanuel Queugnet, Director Revenue Management and Distribution;
Sylvie Joly, Group Marketing and Artistic Director;
Manuela Isnard-Seznec, Director of Group Communication.
In addition, Dominique Desseigne has appointed Nicolas Sarkozy, who also sits on the strategic committee, to the board of directors of the group. The former head of state is also a director of the Accor group and is therefore familiar with the hotel sector. Other nominations, 'Alexandre Desseigne-Barrière, David Layani, founder of Onepoint and Didier Valet, former Deputy Chief Executive Officer of Société Générale.
Caption: Dominique Desseigne