By
Phil
- 9 January 2023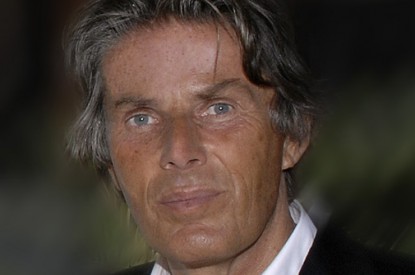 Dominique Desseigne, Chairman and Managing Director of the Lucien Barrière group and Chairman of the Société d'Exploitation Fermière du Casino Municipal de Cannes (SFCMC) since 1995, is retiring and will hand the Barrière baton over to his children, Alexandre Barrière, 35, and Joy Desseigne-Barrière, 32.
This change in the group's organization should be formalised at a board meeting on January 20. Le Figaro indicates that the brother and sister could alone take control of the family business, founded in 1912 by their great-great-uncle, François André. Fimalac, the holding company of Marc Ladreit de Lacharrière, has held 40 per cent of the Lucien Barrière group, , since 2011, and 10 per cent of the SFCMC and could also withdraw by selling its stakes.
Since the death in 2001 of Diane Barrière, the sole heiress of Lucien Barrière, nephew of the founder, Alexandre Barrière and Joy Desseigne-Barrière have held the ownership of SPD, the family holding company which owns 60 per cent of the Lucien Barrière group. The SPD also owns 60 per cent of the SFCMC, listed on the stock exchange, which notably operates the Majestic and Gray d'Albion hotels, located in Cannes. Dominique Desseigne owns the SPD shares. To finance the buyout of Fimalac shares by his children, Dominique Desseigne agreed to transfer his shares to the SPD.
For the first time in its history, the operational boss of this group, which includes 32 casinos, a Parisian gaming club and 19 hotels luxury will be outside the family and the sector. Grégory Rabuel, ex-CEO of SFR, was recruited to take over the management of the group in April. In order to support his children, Dominique Desseigne, aged 78, should, for his part, be appointed honorary president of the group.

Alexandre Barrière wishes to accelerate the transformation of the group internationally, for the hotel industry, but also for casinos, particularly in Europe and to expand in France the offer of the sports betting site, Barrierebet , poker and horse betting. An online casino offer is also under consideration. For the moment, these are prohibited in France, but is not the case in neighboring Switzerland, where the federal law on gambling gives the possibility to the 21 Swiss casinos to offer online casino games. The Barrière group, which has three casinos in Fribourg, Courrendlin and Montreux, has an online casino site, Gamrfirst.ch, attached to the Vaud establishment.