By
Phil
- 23 March 2021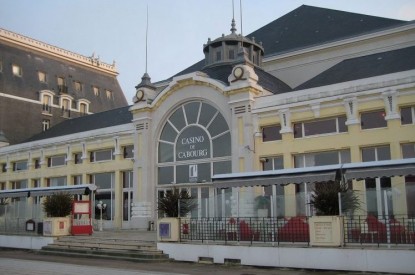 Following an unsuccessful call for tenders in Cabourg, in the Normandy region of France, on the coast of the English Channel, the mayor there now wants to negotiate by mutual agreement with potential candidates.
The call for applications for the operation of a casino of Cabourg in Calvados failed to attract any bids. With Partouche's current public service delegation for Casino de Cabourg ending on October 26, Mayor Tristan Duval has extended it by four months, until February 28, 2022.
The concession notice was quite complex with the local council wanting to take over the running of the theatre at the current casino and see the gaming license relocated to the site of the old Garage Palace with some complex financial arrangements.
Mayor Duval said: "There has been no offer including from the Partouche group, which so far operates the Cabourg casino. We will launch an over-the-counter negotiation with operators who would like to meet these specifications. Next week I will write to all the groups present in France and in Europe. I'll let them know that we haven't had any offers, including any outgoing. This redistributes the cards and will at least, reopen the universe of possibilities. The Partouche group has decided not to respond for reasons of its own. It does not necessarily subscribe to the whole project that is presented on the recovery of the Italian theater or on the desire to relocate the casino. This will inevitably be part of the negotiations by mutual agreement with Partouche but also with others.
"If there is nobody in the three months who comes to negotiate around the table, we will revive a set of specifications, perhaps by reviewing our own aims and figures. The health crisis is also redistributing the cards for many casino operators."