By
Phil
- 7 October 2021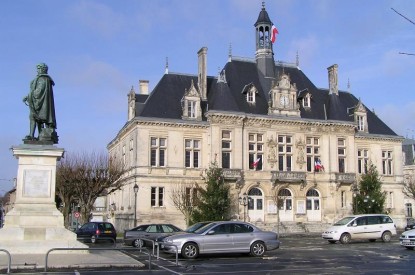 A casino in the French town of Saint-Jean d'Angely is nothing new with potential projects being discussed for the last 15 years, however, momentum is building again with Mayor Françoise Mesnard (PS) officially reactivating plans from 2007.
At that time the small town of 7,500 inhabitants of Charente-Maritime was waiting to be recognised as a spa resort with plans for thermal baths, a 3-star hotel and a casino but a change of major saw the pans derailed.
The aim this time is to open a similar establishment by 2024 with a project being led Valvital group. The city council has authorised the mayor to start the process of getting the label of tourist city, with the help of Charentes Tourism.
The town of Rochefort, 40 km from Saint-Jean d'Angely, also wants to open a casino. The department of Charente-Maritime is already well endowed with casinos with seven establishments in La Rochelle, Chatelaillon, Fouras, la Tremblade, Saint-Trojan les Bains, Royan and Jonzac.