By
Phil
- 21 May 2018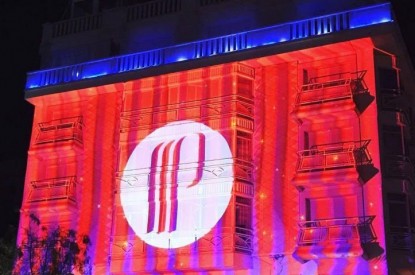 French casino group Partouche has filed a complaint for violation of the secrecy of the company against what it termed 'the media campaign of discredit orchestrated by the police' following the high-profile of key member of its staff at casino 3.14 in Cannes.
Three casino managers were arrested by the police division of the Central Service of Racing and Gaming (SCCJ) as part of an investigation into 'money laundering and tax evasion,' 'unlawful possession of a casino' and 'abuse of social good.'
A further four people were arrested in Nice. The investigations centered on games of poker played over the last 18 months, first at the Palm Beach and then at its replacement casino 3.14. Games were held in private rooms with the amount played being up to 20 times higher than the amount officially declared by the casino. This would have resulted in a shortfall of nearly €1.5m and tax of nearly €750,000.
Partouche has now questioned why the media were present at the time of the arrests.
"From the beginning of the search carried out on March 11, 2018 at the casino 3.14 in Cannes, a cameraman was present alongside the investigators, which surprised the group Partouche," it said. "The images described as "exclusive" by M6, which was the first media to relay information relating to this operation, could only be made on information emanating from the police services and with their consent. A few days later, on March 19, 2018, the Head of the Central Service of Racing and Games (SCCJ) gave an interview on France Bleu Azur about the investigation."
"The discrediting media campaign against the Partouche group was thus clearly orchestrated by the police, while the Code of Criminal Procedure gives only the public prosecutor the right to express himself or herself during a procedure in progress. The media, fueled by calculated leaks, have largely echoed the 3.14 casino search and investigation in general, citing alleged money laundering, tax evasion and gambling house keeping offenses. This was unrelated to the reality of the facts. As announced by the Prosecutor of the Republic as early as April 12, 2018, the two collaborators involved are exclusively suspected of abuse of corporate property, possibly to the detriment of the casino. »
"Groupe Partouche and its subsidiary, Casino 3.14 in Cannes, are therefore victims of this potential offense of misuse of corporate property. At this stage, Groupe Partouche considers that the offense of misuse of corporate assets is in no way constituted. "
"One month after these unfounded announcements, the casino remains open. The exploitation of Omaha Poker which had been suspended by unilateral decision of the SCCJ has been resumed, with the express agreement of the Directorate of Civil Liberties and Legal Affairs, under the same conditions as before. "
Partouche said both itself and Casino 3.14 'intends to seek full compensation for the damage they have respectively suffered because of the malicious information and directed, disclosed in the media, which accompanied this alleged case. The hype caused, within 48 hours, the fall of the share price on the Stock Exchange, by more than 20 per cent representing €65m being taken from its market capitalisation."