By
Lewis
- 8 November 2021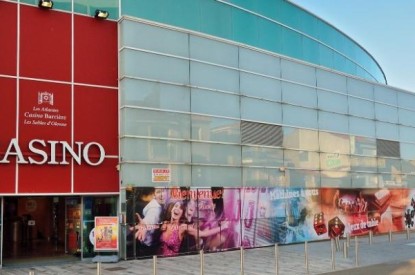 Pierre Fiandrino has been appointed as the new director of French casino Vikings des Atlantes casino in Les Sables d'Olonne in the Vendée region of France.
After a break in the restaurant business, Pierre Fiandrino is back in the world of casinos where he has 30 years of experience. Since Saturday, September 4, he has held the position of director at the Vikings des Atlantes casino in Les Sables d'Olonne (Vendée)
He said: "I have 30 years of experience in this sector, but a few years ago I bought a restaurant and started a company in this field, which I still have. In 1993, I joined the casino scene in different groups, such as Partouche, Tranchant or Vikings."
Originally from the south-east of France, Mr. Fiandrino has indeed evolved within several major players in the sector. After almost 18 months as a member of the management committee of the Plombières-les-Bains casino, he accepted a position as slot manager at Grau-du-Roi, where he worked for almost seven years. From 2013 to 2018, he held the position of General Manager of the Fort-Mahon-Plage casino for five years, his first collaboration with the Vikings group.
"When the Vikings group recently approached me to re-join their ranks, I came back because I really like this environment," he explained. "We have many customers for whom the health pass is a drag and who no longer frequent the casino at the moment. But the activity is restarting a bit because we are resuming the commercial activities. People need to see activity."
In Les Atlantes, the casino has adapted to this particular context with only 89 of the 100 slot machines currently accessible, in order to respect the rules of distancing. A situation that does not dampen the optimism of the new director, a real engine for the 26 employees of the establishment.
"A lot of new ones have joined the team. This helps to revitalise the activity, which needs it. Change is good sometimes," Mr. Fiandrino added, who despite everything maintains the secrecy around the new developments he intends to bring within the Vendée structure of the Vikings group.
The Vikings des Atlantes casino ranked as the 109th best performing casino in France with a GGR of €7.002m in 2018 to 2019, the last year before the Covid-19 pandemic.