By
Phil
- 28 November 2022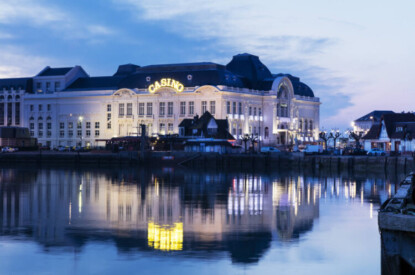 The City Council of Calvados has ruled that there will be a public service concession to determine who will operate the municipal casino in Trouville-sur-Mer for the next 12 years with the current licence owned by the Barrière group, expiring on October 31, 2023.
"The casino is an activity which cannot be managed other than by means of a public service concession agreement," the council stated. "The first stage of the procedure is the approval by the Municipal Council of the use of the concession. In addition, the land on which the casino is located falls under the public domain of Trouville-sur-Mer. It will therefore be necessary, in parallel with the concession contract, to establish an agreement for the occupation of the public domain which will be inseparable and of a duration equal to this concession contract."
The elected officials of the city also offer two options to the concessionaire, thus making it possible to vary the duration of the contract. "The duration of the concession contract will be 12 years within the framework of the basic offer (on a perimeter that does not include the Italian theater), or over 15 years in the event that the offer, with the option including the Italian-style theater within its perimeter and real estate investment obligations in this area would be retained. Regarding the economy of the contract, a municipal levy rate will be defined and the concessionaire will also have to pay a fee for occupying the public domain, participate in the animation as well as in the tourist development of the municipality", indicates the report again.
The Barrière group has operated the Trouville-sur-Mer casino since 1992. The establishment ranks 25th in the French casino rankings with gross gaming revenue amounting to 9.866 million euros for the 2020-2021 financial year.