By
Phil
- 29 August 2017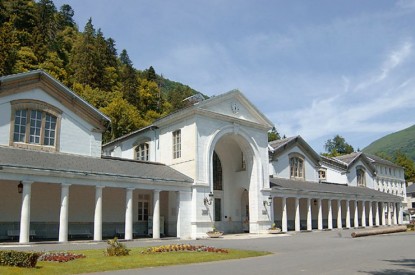 A public inquiry concerning an agreed casino in Bagnères de Luchon in the French region Haute-Garonne has seen the licence cast into doubt.
On June 30, 2016, the city of Bagnères de Luchon signed an 18-year concession for the casino of the city with Société Français de Casinos (SFC). The SFC had asked not to settle in the historic downtown area that has been operating for decades as a casino but in a disused part of the Thermes Chabert. This location allowed the gambling establishment to have more space and provide easier access and parking.
However the mayor of the spa town, Louis Ferré revealed that an advisory report now seems unfavorable to the establishment of a casino.
He said the report contained 'a number of procedural flaws.'
The mayor said: "The investigating commissioner is involved politically with the UMP and in my opinion, she should have refused this mission. We are no longer in the framework of a public inquiry but in the context of political manipulation. "
As soon as the file is officially submitted to the mayor's office, the city council will take 'a deliberation that will challenge the very subjective elements of the commissioner.'
"The decision will then be in the hands of the Prefect and I hope that he will be able to examine these elements with total probity and that he will take into consideration the impact of this project on the employment and economy of our territory," the mayor said.