By
Phil
- 4 January 2013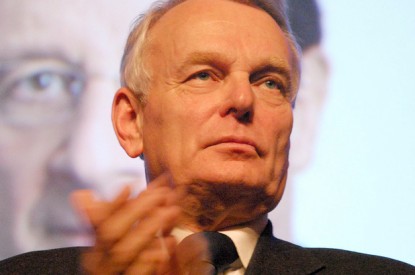 With Gross Gaming Revenue from French casinos falling by a further 1.8 per cent in 2012, industry executives are campaigning for the Prime Minister to introduce a raft changes, including an easier approval process for new games and the option for more profitable operating hours.
The proposed changes have been awaiting approval since August but with little movement the Presidents of the Association Casinos de France, the Union of Modern Casinos and the Independent Association of French Casinos have joined forces to campaign for them to be introduced and are now going straight to the top with a letter to Prime Minister Jean-Marc Ayrault. They have warned that the sector's 15,500 jobs are now under threat having seen turnover fall by 20 in five years.
"Our sector has experienced a loss in turnover of 20 per cent over the last five years," the associations stated. "Fiscal 2011/2012 has just been completed with a further fall in activity of 1.8 per cent. In a highly competitive environment, we are placing all our efforts in investing in maintaining our business, which is very involved in local life, as well as economically with the 15,500 jobs that it provides. Unfortunately, the changes that we are asking for, which wouldn't have any negative impact on the budgets of the State and the communes, have still not been approved by the ministries of the Interior and the Budget and have still not been finalised into statutory instruments for reasons that escape us. We need someone who will allow us to innovate in these times of crisis and tough competitive environments."
The association highlighted that new casino games that have already been approved by the Gaming Commission of the Ministry of Interior cannot yet be introduced due to the red tape that exists. It also points to the field trials of different operating hours for slots and table games, which have been carried out at 11 casinos but with no final decision being made by the ministries.
The associations have asked the prime minister to put an 'end to this situation of deadlock.'
French gaming floors generated a total €2,275m euros during the year down from €2,320m in 2011 with revenue from the country's 23,000 slot machines falling 2.5 per cent to €2,054m. Revenue from table games actually increased by 5.25 per cent to €221m.