By
Phil
- 7 April 2020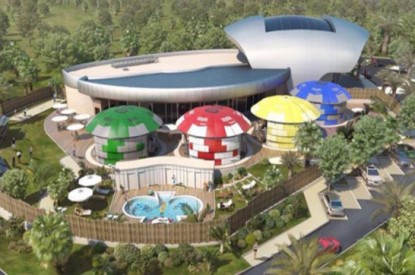 With all activities within casinos in France, Belgium, Switzerland and Tunisia at a standstill, French casino group Partouche group has moved to furlough almost all off its workforce.
The Saint-Amand-les-Eaux hotel has been made available free of charge to the nursing staff called in to reinforce the town's Hospital Center and there will be no dividend payments to shareholders, as originally planned.
Partouche said that all the necessary measures to preserve 'establishments and limit the inevitable economic consequences generated by this brutal and unpredictable crisis situation have been taken.'
"All of the casinos have been secured; they were therefore monitored and placed under 24-hour video protection," Partouche added. "All the cash held was collected by the money carriers. More than 95 per cent of the Group's employees have been placed in partial activity. All contracts that could be" suspended "(including maintenance, upkeep, etc.) were terminated. Agreements have been made with our main suppliers to postpone the regulations that could be, but the Group has taken care not to endanger its economic and social ecosystem by preserving its most fragile partners (local craftsmen, artists, TPE, etc). The DGFIP (Directorate General of Public Finances) has also agreed to postpone for three months the payment of levies on the gross product of the games, with regard to the levies due for the months of February, March and April 2020.
"Our banking partners were contacted in order to postpone our bank deadlines for six months. These requests relate to the postponement of capital and interest maturities and would result in a 6-month extension of the contractual maturities. All of our bank debts (with the exception of the bond loan issued by the holding company), both bilaterally and at the level of the holding company, were the subject of these requests, which were welcomed and accepted. by our banks, subject to some rare adjustments. Only a few methods remain to be defined, the group said. Like bank loans, property leases as well as the majority of furniture leases will benefit from the same deferrals."
Finally, the Chairman of the Group Executive Board, Fabrice Paire, asked the majority shareholders to reject the resolution relating to the distribution of dividends at the April 1 meeting, which will be held exceptionally behind closed doors. The overall amount of the expected dividend was €3m.