By
Phil
- 30 January 2020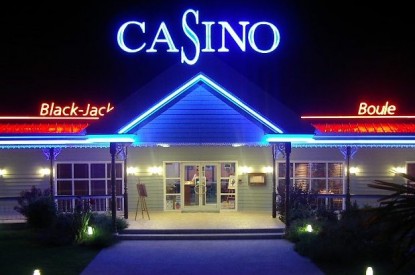 French casino operator Vikings Group has announced some major plans for its Barbazan casino in the south west of France with new slot machines, a new snack bar and a new smoking terrace being built as part of a E1.6m renovation due to kick start in March.
Stéphane Rodier, responsible director and General Manager of the casino will also become the President of the newly formed Barbazan Casino Operating Company to oversee the casino's operation.
Mr. Rodier said: "We have signed a new DSP with the town hall for 20 years. This concession will be effective from February 28, 2020. We will create a RATH (Catering At All Hours). It is a snack bar that will be accessible during opening hours, without interruption. The latter will be available only to those present in the gaming area. In addition, we will go from 50 machines to about 60 slot machines. The new machines will go to a smoking terrace that we will build during the works. Also, we will install an electronic English roulette. The investment is around E1.6m including works, new games and parking. The latter will be covered with photovoltaic panels, but this project will be carried out after the works. We won't close during the renovation. The casino will be moved to our large exhibition hall where we usually openings. At the end of the work, we will recruit two more people to take care of the RATH.