By
Phil
- 20 February 2023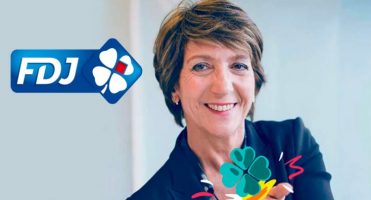 Française des Jeux (FDJ) generated growth of 9.1 per cent 2022 with coming in at €2.5bn, compared to to €20.6bn the previous year.
All of the FDJ's channels have progressed, under the very tangible impetus of the football World Cup effect, which was played out at the end of the year in Qatar. Points of sale recorded notable growth of eight per cent (€18.1bn in stakes) and the momentum in online stakes continued (up 16 per cent to €2.5bn). These now account for more than 12 per cent of total bets.
The lottery performed well in 2022, both for draw games and instant games, with sales up 10.9 per cent to €1.92bn and an increase in stakes of around 10.1 per cent. Concerning competitive sports betting and online games, 2022 revenue stands at €467m (up 0.6 per cent compared to 2021), for a total amount of €4.37bn bets.
Of these €20.6bn wagered over the past year, 14.09bn were redistributed to players, announces the FDJ group, while the State collected, at the same time, €4.15bn in public gambling levies. The net income from games (PNJ) therefore reached €2.39bn, which, after taking into account the income from the group's other activities, amounting to €73m, leads to the aforementioned turnover of €2.5bn.
As a result, EBITDA reached €590m(up 13 per cent), which represents a margin of 24 per cent, for a net result of €308m. Over the period, the investments of the FDJ reached €104m.
On the strength of these results, the group wants to be ambitious for 2023 and is aiming for an increase in turnover of between four and five per cent, on the basis of a 2022 financial year integrating the acquisitions of Aleda and L'Addition over a full year. It is also counting on a growth of around 20 per cent in digital stakes, as well as an EBITDA margin rate maintained at around 24 per cent. At the same time, the FDJ will pursue its societal commitments, in particular in favor of the fight against underage gambling and excessive gambling, a cause to which it devotes more than 10 per centof its advertising budget, i.e. approximately €15m. The FDJ, which acquired the operator Zeturf last November, is also awaiting, during the course of the year, the formalization of this takeover, which is currently subject to the authorization of the Competition Authority. The FDJ also announced an overhaul of some of its games, including Amigo, requested by the National Gaming Authority (ANJ), and strengthened its poker offer. Finally, in the third quarter of 2023, with its partners from the Euromillions community, the FDJ will launch a cash game: Eurodreams.
Stéphane Pallez, Chairman and CEO of the FDJ group, said: "FDJ recorded very good results over the whole year, with growth in all its activities supported by significant growth in its 30,000 points of sale and continued digital momentum. This good performance benefits all of our stakeholders, in particular our employees, our partner merchants and our shareholders. The group also continued to strengthen its societal commitments, in particular its actions to prevent excessive gambling and gambling by minors. This financial and extra-financial performance reinforces the group's strategy, confident in its prospects for balanced value creation in the medium term."