By
Lewis
- 3 August 2021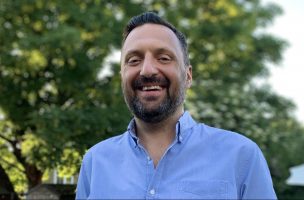 XB Net has signed a new distribution deal with French operator, ZEturf.
The agreement comprises XB Net's delivery of live pictures, data and betting services from its network of North American tracks, equipping ZEturf with an agile programming timetable delivering a steady stream of rapid-cycling content to increase digital dwell-time for new and existing customers.
XB Net's end-to-end solution, encompassing content that covers approximately 75 per cent of all U.S. racing, opens the door to many of the planet's most prestigious horse races including the Pegasus World Cup, two legs of this summer's compelling Triple Crown (featuring the Preakness and Belmont Stakes) and the season's flagship finale at the Breeders' Cup World Championships at Del Mar (5-6 November).
This daily schedule of content, which complements France's domestic racing action, provides ZEturf with a reliable source of fast-settling betting opportunities between 18:00 and 02:00 CET. This action captures and retains the attention of audiences during competitive digital-entertainment cycles, driving new revenue streams for ongoing partnerships and new clients.
"During the first lock down in 2020 we were looking for new and appealing betting opportunities for our customers," said Emmanuel De Rohan Chabot at ZEturf.
"Adding the XB Net North American races was a logical move. Our customers soon came to appreciate the new excitement and value that US racing brings to their betting experience, offering a top-quality regular flow of quick-fire betting opportunities including the supporting information appealing to bettors whether they're dropping in for one race, or watching the entire card.
"As France's daily domestic racing is primed to transition neatly into high-class evening meetings stateside, thanks to this burgeoning strategic partnership with XB Net and their expertise in wagering solutions. We can't wait to see how these progressive products continue to perform across more forthcoming highlights, including the Breeders' Cup World Championships."
Simon Fraser, Senior Vice President of International at XB Net, added: "ZEturf is a huge brand whose expertise and customer care is best-in-breed. Consequently, it's fantastic to team up with their improved betting portfolio, which has quickly embraced the merits of North American racing, seamlessly integrating its key interface streams.
"Although domestic racing is back in full swing in France, those players who were drawn to North American racing during the lockdowns have largely been retained which represents another key validation of our product.
"After all, wherever you set your scene in the world, delivering the right content at peak leisure-times remains paramount during a period of continued uncertainty for any sportsbook tab. XB Net's wide range of low-latency racing solutions and racetracks are now ensuring that requisite flexibility for ZEturf.
"In short, if a sport's betting markets are consistent and the framework familiar to customers, and the timing matches up well with local leisure periods, then traction will take hold more quickly and prove long-lasting."