By
Phil
- 13 September 2019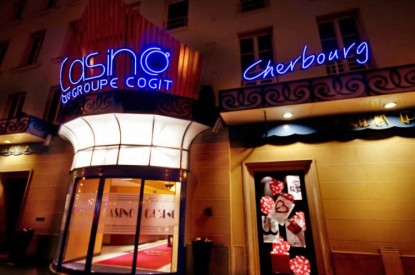 Cogit Group has won the licence to operate the first casino in French Guiana, a small country on South America's North Atlantic coast, with a project now destined for the capital city of Cayenne.
A study on the economic impact of the casino by Atout France claims that the future casino of Cayenne would rank eventually 'in the top ten French casinos in terms of turnover.'
Turnover is being pitched at €6m for each of the first two years, then €11m thereafter, reaching €26m at the end of the concession. This will mean €200,000 of annual income for the municipality from the provisional casino rising to €1.2m to €2.6m when the permanent casino is in full swing.
Cogit will build on one hectare and a half of land, at the entrance of the cities Horth and Grant, on Montalbo Road. The duration of the concession is 18 years. Once the building permit has been obtained and the public inquiry has been held, the delegate will present its opening file to the Advisory Committee on Casino Games. In the event of a favourable decision from the Minister of the Interior, Mr Gendrot hopes to open with a temporary establishment during the first semester of 2021. The permanent casino should see the light of day two years later. The Cogit project includes a casino, a 460-seat theater, a restaurant and a bar. The planned investment is €30m. It will employ 100 people at the temporary casino and 300 at the permanent venue.
Cogit Group operates four casinos in France and four in the West Indies. It is the 5th biggest operator in France with 775 slots. It already knows French Guyana having obtained a concession for a casino in Matoury, a residential city on the edge of Cayenne. After having signed the contract in March 2013, Cogit had to abandon the project in June 2016, following a long legal issue that ended with the withdrawal of any title to the municipality for the land. The move led to a new law on tourism in April 2006 allowing municipalities of more than 15,000 inhabitants to host casinos. Five cities match this criteria.
Kourou lcame close to landing a casino in 2017, but the only candidate who came forward did not meet all the criteria. In Saint-Laurent-du-Maroni, on the border of Suriname, Mayor Léon Bertrand, also came close.
Caption: Cogit's casino in Cherbourg