By
Lewis
- 29 March 2021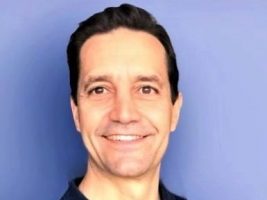 A website offering videogame players a platform to bet on themselves for money, Game Champions is a start-up looking to replicate the success of the stateside skill gaming market in Europe. Game Champion's Angel Noriega, Director, and Shaun Grech, Technical Partner, explain how the business model is built upon being accessible for all skill levels and the processes in place to ensure match integrity.
What was the rationale and inspiration behind the start-up?
The inspiration for Game Champions stems from the US market where there are a number of successful skill gaming sites such as Players' Lounge and GamerSaloon. We have identified an opportunity to stake a claim on the European skill gaming market.
After six months of development, we launched Game Champions in October of last year for UK and French players. In time, we want to expand to other European markets including Spain and Germany and extend our content offering to a variety of different games. First, we are looking to establish our credentials with our initial offering of FIFA, Call of Duty, NBA2K, and Fortnite.
How does the European skill gaming market compare with the US?
Europe shares similar time zones which helps build a playing community and most countries use the Euro or Pound Sterling as their currency. A European platform needs to be multilingual which plays to our advantage as the team speaks fluent English, French, Spanish and Italian. That said, in our few months of going live we have noticed that you do not need to write fluent Shakespearian to arrange games between players.
Europe also has the added spice and excitement of matches being played between different countries, something you don't get in the American market. Whilst the US market is currently much larger, there is no doubt that Europe's skill gaming market could one day be as big as the US under the right conditions.
How does your financial model work?
Our financial model is aligned to the skill gaming standards and takes a 10 per cent cut on every wager placed which is pay by the winner of the match. If you are going to tax someone, do it to the happy winners so the player who lose the game does not have to pay any commission to our platform.
How do you ensure players submit the correct scores and results? What oversight do you have that games are being played fairly and honestly between competitors?
We have built a fool-proof anti-cheating process that eliminates any possibility of cheating for a fairer user experience. On top of that we monitor all matches in our platform 24/7 and dedicate a fair amount of time to handle each and every dispute to make sure the right decision is taken. When two players finish a match, if both report the same score the money moves to the winner's account.
However, if the scores differ, the system automatically creates a dispute which is sent to the support team who request evidence from the players involved. We recommend our users record games and screenshot the final score with their gamer tags clearly identifiable to quickly handle disputes.
Do you require licence agreements to offer games on the platform?
No. Like all our competitors including the US market leaders Players' Lounge and GamerSaloon, we do not have any licence agreement or association with the gaming companies' owners of the games we offer in our platform.
For legal reasons a clear disclosure is included in our website to mention that we do not have any licence agreement with any gaming provider such as Electronic Arts, Activison Blizzard, Take-Two Interactive, Microsoft, Xbox, Sony, PlayStation or Epic Games.
How stringent are Game Champions' age verification processes to prevent underage play?
We ensure that we are fully compliant with the various laws regarding underage play. We check our player's identification to ensure they can enter the community through our payment verification processes. We have not yet had any problems with regards to fraud or credit card issues.
How do you establish Game Champions as a leading competitor in the skill gaming market?
We had a soft launch last year with a limited number of players to identify and correct flaws in the system. In the three months since, we have signed up over 8,000 players and are recording around 100 new registrations per day. Whilst we are at an early stage, these figures are hugely promising. The proof of concept is there. Now, we need scale.
Our business model is dependent on the platform being accessible for all skill levels. Getting elite and casual gamers into the same community is a challenge faced by the skill gaming market and forms a fundamental part of the web development and architecture of the platform. On the site, we have a star rating system that identifies players for their skill level. We want to have a thriving ecosystem that welcomes everyone.
On the 18th of January we launched a unique and innovative game mode called "Champions Draft". This is a thrilling new way of playing FIFA 21 that aims to make online matches for money more exciting by changing the dynamics every time players start a new game.
In Champions Draft, the player will be assigned a random club or international team from a list of 25–35. This list will be updated periodically updated to match the latest football events, like the UEFA Champions League or EURO 2021.
As a result, the player will need to adapt their game to the new team, rather than sticking to the two or three teams that they usually play as. The same rules apply to their opponent, ensuring a fun, balanced challenge that puts skill and adaptability ahead of a routine game plan.