By
Lewis
- 5 May 2021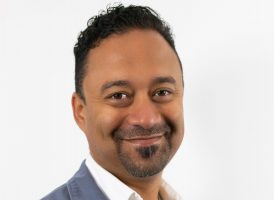 GameArt's COO, Deane Hendricks, has one goal for his team: for every product release to be better than the last. In an interview with G3, Deane explains why a focus on quality over high-volume production gives designers scope to relax, ultimately benefiting the end-product.
How does GameArt ensure its games stand out in a crowded slots market?
Creativity, passion, and quality. These are the goals we always strive for. In 2020, GameArt experienced a substantial team upgrade that has been crucial to enhancing our portfolio above the foundations our product team has built over the last few years.
Our creative team (Art and Animations) is now led by extremely talented individuals. They have the creative freedom to explore new ideas to improve our content quality.
Our Product Design Team are constantly challenging game design concepts, and together with others such as our Maths Department, Quality Assurance Managers, and Project Managers, we ensure that the final product released is greater than any previous release. We strive to create games that outperform all of 2020's games, driving creativity.
Many suppliers are releasing re-skinned games month-on-month, which further saturates an already crowded market. Tier one operators are smarter than this and I feel that a push-back is on the horizon as they want quality products, as opposed to 10 versions of the same game.
GameArt will remain committed to offering its customers high-quality content, and our recent and future releases in 2021 are testament to that. We recently launched HyperWays, which has over 60 million ways to win, as well as a branded game, Diego El Pibe De Oro, based on mega football star Diego Maradona. We have a second Maradona title planned for May too.
How do you gauge the success of a game? What are the key elements?
Enough bets in the first few weeks to crash Tableau? Jokes aside, a game's success can be measured on various metrics. But I believe that while GGR would be a relevant indicator (as without positive GGR for weeks or months we would all be raising an eyebrow), the main deciding factor is monitoring bets.
We have games that are played at low bets and high rounds. And, of course, the contrary too. All three of these metrics—GGR, bets and rounds—are considered individually when deciding. Once we have these metrics, we look at promotional campaigns and any new customers integrated that may have influenced the data.
The objective is to measure each game released in an equal manner. This is the challenge, but we have enough insight to determine the success based on the points mentioned.
How important are game mechanics, both in terms of meeting KPIs and player fulfilment?
As we all know, there are unbelievable player followings for certain game mechanics such as expanding symbols, multiplier increases after every win, and HyperWays. This is evident to all in the industry and one cannot avoid having this as part of their portfolio. We have a few of these to meet player/casino demand.
We see players really sticking to these games when combined with the expected themes. These are 'no brainer' games all (or most) suppliers have on their portfolio, where a large percentage of all players can be found playing less than a handful of games, consistently. We all ride the same wave at some point, so it's essential to get your timing right or risk floating into an abyss.
GameArt has almost crossed that bridge, supplying the staples, and will be focussing more on creativity in 2021 – exploring new mechanics, designs and concepts. Naturally, we hope to pair these new mechanics with fantastic themes and improve on our competitors' shortcomings.
Could you tell us more about the Hyperways mechanic and how it differs from anything else in the market?
HyperWays is a personal labour of love. We wanted to revitalise the market with an unbelievable number of ways to win—deliver on the WOW factor! Ways games have been around for a while of course, and there are many out there.
We recently created one with the biggest streamer in the world, Roshtein. Following the success of this game, we pushed the creative barriers, which led to a game that's designed to give over 60 million ways to win.
Our HyperWays game mechanic is unique as it offers symbol multipliers on each symbol, so each HyperWays game has the ability to be packaged really small and over an explosive number of ways. We've had amazing results so far!
What was the inspiration for the HyperWays mechanic? Do new mechanics organically come from the game design process or do the team sit down to specifically discuss new mechanic concepts?
Our inspiration was clear: to take what the market responds to and improve on it, making it our own, while setting a new benchmark. Our product team is generally responsible for our game design mechanics.
However, anyone in GameArt has the creative freedom to express any ideas they may have. Ideas are discussed and either shot down by the team or explored further if they have legs. It's a team effort, but I'm sure the team will tell you otherwise because I'm really hard to please. So it's mostly me doing the shooting down.
How do GameArt's gamification tools increase player engagement?
Promotions, such as free spins, bonuses, and jackpots, are offered through our RGS and can be used to keep players longer in the game and attract both new and old players to play.
We also offer leaderboards, tournaments, and achievements via Competition Labs, which is a real-time tracking and management system that takes the games to the next level by allowing providers and operators to engage players onsite in real-time.
The system can automatically trigger a reaction to player activity such as collecting points based on outcomes, bet sizes, and symbols collections. Many other triggers can be used to create achievements, which will be seen as progression in one game or across the whole portfolio with the possibility to win extra spins, bonuses, money, and many other prizes.
How do you appeal to VIPs and players who are more experienced with your products while also catering to those who are new to slot gaming?
Our first HyperWays game, Mega Bunny, was released with three unique mathematical models. This allowed smaller operators with fewer VIPs to choose a less volatile version and operators with more VIPs to choose a higher exposure, more volatile maths model.
Our 86+ games in our portfolio means customers have a large choice. We have a selection of land-based styled classic slots and modern feature games such as Hawaiian Fruits, Piggy Holmes, and next month's amazing release, Piggy Bjorn.
We've somewhat acquired an "ambassador" with Piggy! He's quite an appealing character that so far has travelled to London and is soon off to the Nordics. If you're new to gaming, we have cheerful game characters to enjoy. While if you're a more serious player, unbelievably volatile games with super payouts are one click away.
How do you manage the balance between maintaining a high-volume output and designing games that are unique?
Our focus is one game per month. We're not concerned with high-volume production, but we do have an extremely fast production pace. Our focus is always on creativity and quality, which we're quite proud of, and our teams have the breathing space to be creative so things fall into place on time and within budget.
How do you see game design evolving over the next few years?
We are limited by devices and at the mercy of technology. Over 75 per cent of all gameplay is on mobile. Thankfully, screens are getting bigger, offering more opportunities with game design than before. Some have ventured into virtual and augmented reality, but I don't think technology has allowed casino players to enjoy that as easily yet—headsets, battery and portability are still a concern.
Market restrictions in game design are of major concern too. Spinning reels for five seconds will have a significant effect on many areas—design, RTP, revenues, budgets, and so on. I think gamification will be taken more seriously going forward to keep the entertainment and engagement factor up while remaining compliant.
What can we expect from GameArt's roadmap for the next 12 months?
We have quite a few exciting titles and partnerships planned for 2021. We are really pushing boundaries this year. Our second Maradona game is planned for May, June has Piggy Bjorn in the Nordics with too many features in-game to announce on one page. July will see a new-to-market reel spin type.
For the rest of 2021, we have a selection of games that are amazing, creative, beautifully rendered, and visually spectacular with matching audio, all delivered by a team who loves to work for GameArt and whom I have to thank for their commitment.
Deane Hendricks started his career in gaming back in 2002 where he grew VIP Teams and Casinos with major operators such as Betway, Bwin, Tipico, and Betsafe.
For the last five years, Deane has progressed into game development, releasing and contributing towards over 30 titles, including blockbusters at Play'nGO and NetEnt before joining GameArt as Head of Product.
Following his success within Product and Operations for GameArt, Deane now holds the position of Chief Operations Officer.