By
William
- 29 September 2022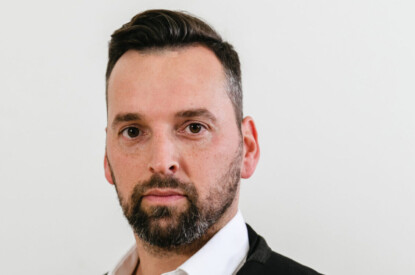 Surfin' Joker, Dynamite Fruits Deluxe, Xtreme Hot – GameArt has developed several fruit themed slots that have stood out amongst the plethora of others occupying operator lobbies. Almir Kudic, Head of R&D and Strategic Operations, details how.
Why are fruit themed slots so enduringly popular more than 125 years since the first fruit slot machine, the Liberty Bell?
Fruit slots have maintained their popularity throughout their long history and have become even more so over the years because they are simple games that people of all ages can play and enjoy at any time. Their concept is easy for players to understand.
The fruit symbols are an expression of health and fertility and accordingly instill a positive attitude and continuity on the part of the players. Another reason is that most fruit slots come with low volatility, meaning they pay out frequently.
What are the key elements in creating successful fruit themed games in 2022?
Keeping a balance between simplicity and just a few new features for an element of surprise is key. GameArt also adds fresh mechanics and game logic to the titles to keep players engaged.
The idea is not to revolutionise or overcomplicate fruit-themed slots, but to offer a twist while also offering a captivating gameplay experience.
What underpins GameArt's affinity with producing fruit themed titles?
Definitely our list of clients and their players who like fruit-themed titles. GameArt constantly monitors player preferences and the development of the markets in which we operate. One of our most important goals is to deliver popular game content that meets market and player demands.
What is the most successful fruit-themed game GameArt has created? What characteristics do you attribute the slot's success to?
We released many fruit slots to date and have found that all performed in the same way with almost the same results. The latest slots we released consisted of a mix between normal/simple game concepts and features which gives players the chance to secure a wild on every spin. This model has worked for us, so we will definitely integrate similar features in our future fruit games.
How has GameArt's continued high performance with fruit themed slots shaped the company's content roadmap over the years?
We have always included fruit-themed titles in our portfolio, and we will always have them in our future games roadmap. Fruit games are popular all over the globe and players like these kind of concepts with low to mid volatile mathematics.
What differentiates GameArt's fruit themed games from the countless others on the market? Is there a certain GameArt style that attracts the eye?
GameArt's unique spirit can be seen in every single game that we develop. What differentiates us most from the others is that our games tick all the boxes: high-quality graphics, sounds, mobile-compatibility, and immersive player experience, to name just a few elements.
How does GameArt combine retro fruit themes with a twist to attract younger player demographics to the genre?
Younger generations are new to the fruit theme, and it is harder to get them onboard because they see slots on twitch and social media that are predominantly high and super high volatile with a huge potential of winning with small stakes.
That is not possible to achieve with simple fruit games like the ones we are releasing, which have a completely different math model.
Anyway, we try to get as many people as possible playing via tournaments and gamification, which is a perfect way to hit the majority of players of any age at the same time.
What are the prevailing fruit slot trends?
The prevailing fruit slot trends are games with large opportunities for winning. The main types are classic games with three or five reels that are very easy to play. Some slots have free spins and a risk game, others combine the fruit themes with other themes, such as our Striking Joker and Surfin' Joker.
How will fruit themed slots evolve in the coming years?
Evergreen fruit slots will always be a mainstay and they will be adapted to suit the technological innovations that are happening right now and those that will happen in the future. We are working on producing games that will provide social interaction and allow players to share their achievements.