By
Lewis
- 10 December 2020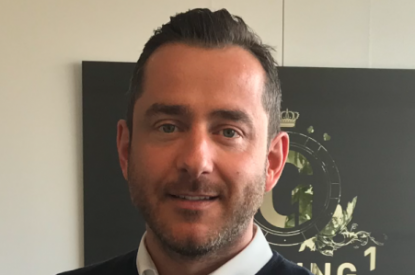 R. Franco Digital, R. Franco Group's digital division, has signed an agreement with GAMING1 designed to enhance both companies' worldwide appeal and development.
The deal gives GAMING1's customers access to R. Franco Digital's catalogue of games and IRIS platform, whilst GAMING1's catalogue of in-house games has been incorporated into R Franco Digital's Spanish operator brand, Wanabet.
Sylvain Boniver, COO and Co-founder of GAMING1, and Javier Sacristan Franco, Director at R Franco Digital, explain how the unique challenges posed by 2020 has shaped the companies respective land-based and online strategies going into the new year.
Javier and Sylvain began by outlining the rationale behind a partnership that will extend to shared operations in Belgium, Spain, Colombia, and Malta.
Javier: Ever since R. Franco Digital was founded, we've set out to team up with the industry's most important international players, and the partnership with GAMING1 shows how we are continuing to achieve that objective.
The agreement helps to maintain our impressive track-record of partnering with established market leaders, including 1xBet, Dafabet and BetConstruct, who have all benefited from our world class products and services. We share a strong mutual understanding with our new partners, GAMING1, which explains why the deal was finalised so rapidly.
Sylvain: We see GAMING1 and R Franco as two family run businesses – with similar operating models and a strong land-based heritage. Both of us are well-established brands with an online and offline presence – as well as splitting our operations between the supply and operator side.
Our strategic agreement was signed to further enhance both companies' growing worldwide appeal and international development – as well as no doubt a fantastic synergy between two well-established industry brands.
What markets are of shared interest?
Sylvain: There are plenty. GAMING1 has extensive operations in Spain, R Franco's home market – principally via the website 777.es, as well as in Colombia with Zamba.co, another market where R Franco has a wealth of experience. However, it's actually our home market of Belgium where we plan to start operations together, having earned reputation for leadership, and onwards after to Spain, Colombia and Malta.
Why Belgium, Colombia, Spain and Malta specifically?
Javier: They are among both companies' most important jurisdictions, in addition to being those in which our content has regulatory approval. That shortens deployment time and commissioning periods, as well as being strategically valuable: Colombia, for example, is a base from which we hope to expand across much of Latin America.
Sylvain: It's a combination of opportunity and experience. Both brands have been operating on those markets for a while. GAMING1 is a Belgium group who expanded throughout Europe and in Latin America. R Franco is a Spanish group with an extensive network across its home market of Spain and also Latin America.
Given we've both been operating across these markets for a while already – we see plenty of potential across these territories for continued growth, especially with the synergy that our partnership will provide.
Both GAMING1 and R Franco have significant land-based operations. How has Covid-19 impacted your respective strategies going into 2021?
Javier: Our partnership was always primarily based on digital operations, but the onset of Covid-19 has sharpened that focus. All land-based operators are now looking to maximise synergy with the online sector, taking a collaborative approach rather than a competitive one. And to efficiently bring your services online, it is essential to have the right team and partnership network in place.
Sylvain: Inevitably during the first wave of COVID we were obligated to close all our land-based establishments across Belgium, France and Switzerland. Of course, thanks to our online presence, we were able to easily accommodate our land-based players online – making them feel right at home. In line with this, we developed several new games for digital, including adaptations of our land-based favourites.
Looking ahead, our strategy for 2021 is simple: continue to reinforce our omni-channel presence in order to deliver a premium gaming experience, no matter whether it's offline or online. This approach has made us a market leader with good reason, and we've got a host of loyalty programmes, integrations of updated technology to improve the UX – as well as a plethora of data-driven analyses to ensure we're constantly honing our operations.
How difficult is online adaption? How long does it take and how can operators speed up the process while maintaining their customer base?
Sylvain: Adapting to online is a long process that requires a raft of expertise and an army of wide-ranging experts than can deliver across the developer, UX and IT space, as well as a strong foundation of technology to back it up. It's also essential to be well versed in terms of security systems and compliance, from experience I can promise you that an online transition can't just happen overnight.
The best advice I can give to operators who want to move into online quickly is to join forces with a well-equipped and experienced partner, who shares the same business values and has an established track record of success.
Javier: The difficulty faced by operators adapting to the online market depends largely on their choice of partner. Choosing the right technology provider is key to success, and most land-based operators don't get very far without the added expertise and knowledge that comes from a productive commercial partnership.
What product types enjoy success in cross-selling and acquiring new land-based players? How, if at all, do games need to be adapted to make newly acquired players feel comfortable?
Javier: When it comes to gameplay, there are plenty of similarities between land-based and digital products. Online sports betting, slot titles and roulette have a lot in common with their respective land-based versions. The biggest difference is that, while the latter is a sociable activity, the former tends to be a solitary one. Simply put, the shared gaming experience with colleagues and friends is an experience that cannot be replicated online.
Sylvain: Easy access to a range of products is crucially important at every stage. Accordingly, it's a strong advantage when you already know the player's favourite games when migrating them to online.
Of course, player preferences do not change, and when a customer transitions, you should expect them to be looking for the game formats they're used to playing when they go into our gaming halls.
It works the same in reverse; if an online player enters a casino for the first time, they'll likely gravitate immediately towards what's familiar. At the end of the day, it's all about customer experience and delivering a synergy between offline and online that can ease the transition.
From a marketing standpoint, what advice do you provide operators setting up online for the first time?
Javier: First and foremost, your operation has to be underpinned by technology which is reliable and stable. If a customer doesn't experience any technical difficulties on their first visit to your site, they are a lot more likely to return. The best marketing tool is a world class product – and you won't get away with cutting corners.
Optimising your offering for mobiles and tablets is also critical, since those devices are used by an outsized proportion of players, especially when it comes to the new generation of player and emerging markets.
Sylvain: If you're a land-based operator expanding online, then the path to success is clear – use your database of players who know and trust your pre-established land-based brand.
Reinforcing the strength of your awareness here is going to be key, as it's both essential for acquisition and migration in the short-term, as well as setting yourself for long-term success. Making sure you have the right resources and expertise in digital marketing, affiliation and CRM and the like is also going to be essential.
Last but not least, and in my view, the most important, make sure your retail staff are well-versed in your digital project, so they become your best partners to convince your players to convert to online.
We are increasingly seeing land-based operators transition online as they adapt to varying global restrictions. How does this transition change for mature markets such as Europe compared to emerging markets like Latin America?
Sylvain: We don't see too big a difference between Europe and Latin America. The pandemic has the same effects: lockdown, reduced opening times and the closure of facilities. Whichever the market, it all leads to the same financial losses for operators.
Wherever you are, the focus needs to be on making sure you are effective as possible in driving your customers to your online stable of games using mix of mass and personalised communication.
Javier: It's radically different. Mature markets featuring operators with extensive retail and digital experience represent a sharp difference from those who are new to the market and are advancing rapidly but have a long way to go.
The regulation of online gambling is also among the central differences between markets. Countries such as Brazil, Peru and Argentina are making progress on that front, but Colombia and Mexico remain LatAm's only fully regulated territories.
When it comes to technical factors such as payment methods, the continent has made remarkable progress and showcases a promising opportunity for European-based operators.
With emerging markets facing far greater infrastructure obstacles, what have been the principal challenges in supporting surges in online migration?
Javier: The biggest challenge has been providing global solutions to customers at the time when they are most urgently required. That means adopting an integrated approach, with all your solutions – platform, games, game server and SCI – ready for rapid deployment. The management and optimisation of resources and the development of high-quality technical service teams are key.
Sylvain: Payments infrastructure is the biggest challenge operators face, with cash still critically important as a medium of exchange, as well as local integrations that may come without the standard APIs.
Optimising graphic resources is also integral to delivering a fast and seamless gaming experience via terminals that are less advanced than their European counterparts. Bandwidth and IT resources will also come at a much higher price, so factor in accordingly.
What is the outlook for retail-dependent markets if the pandemic persists for the foreseeable future?
Sylvain: The world is definitely going to look different post-pandemic. Consumption habits and other economic variables are changing rapidly, and we anticipate digital to of course be the primary channel for the coming months at the very least.
Healthy financial management will also ensure you can whether the storm, and it's worth remembering that cash is king when you face crises such as these. Those that hold strong assets and impressive reserves will be the ones who persevere. Finally, any operator that is not planning on a digital future would be advised to do so immediately, and with an aggressive plan.
Javier: For a lot of them, it isn't looking good. COVID-19 has dealt a harsh blow to the global economy, with household incomes hit particularly hard. Unfortunately, many small and medium-sized enterprises have consequently disappeared, and we are all hoping for a swift return to a new normal.