By
William
- 15 December 2021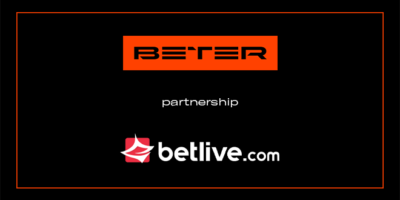 BETER has signed a partnership with Betlive, strengthening the provider's presence in the Georgian market.
BETER will offer Betlive its fast sports and esports content, including efootball, ebasketball, CS:GO, and table tennis, each equipped with live streams, data, and odds.
As part of the deal, BETER's real-time content will be available to players 24/7, ensuring that Betlive will be able to engage their players with a constant stream of fresh betting events.
Commenting on the deal, Gal Ehrlich, CEO of BETER, said: "We are very pleased to have delivered a solution that truly meets Betlive's specific requirements. We vitally understand and satisfy our clients' needs so that they, in turn, can deliver a trustworthy solution to their clients.
"Collaborating with Betlive is another essential step towards increasing our presence in the Georgian market. We're confident that this alliance will prove to be beneficial for both parties and we look forward to working together."
"We are extremely excited to be working with BETER to bring first-class esports and sports content to bettors in Georgia," added Betlive's Sports Product Senior Manager, Tstone Mdivani.
"We are convinced that BETER will provide our customers with a premium betting experience whilst helping us to increase our revenue thanks to a significant number of new betting opportunities that are available 24/7."