By
Phil
- 22 October 2019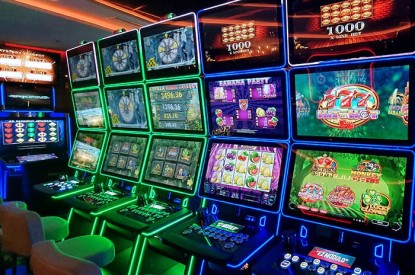 Casino Technology is increasing its foothold in the Georgian slot sector with recently completed installations of its latest and greatest slot machines. After opening a new office in the Georgian capital Tbilisi a year ago, Casino Technology is now penetrating the casino floors in the country.
With the recent installations in Casino Jewel, Tbilisi, the latest game packs Speed King, Gorilla Wheel, Clover Charm, Tower 102 are now available with the award-winning EZ Modulo series of slot machines, and the dedicated multigame Gamopolis Arch with 60 titles is also featured in the premium ARCH cabinet.
Situated in the heart of the capital Tbilisi at the luxurious Biltmore Hotel, Casino Jewel provides top service and entertainment for its customers year-round. "We are very pleased to partner with Casino Technology as the company's games are performing very well since installment, adding the needed diversity on the floor and giving players a unique, fun, and truly outstanding experience", said Hasan Leventyru, General Manager of Casino Jewel.
The company's products have created a special space at the casino with the newest EZ Modulo slot cabinets and the premium ARCH. The multicolor lighting of the cabinets stretch the entire length of the monitors, and all games feature a custom game content from the digital topper down through the button dash.