By
Phil
- 17 February 2020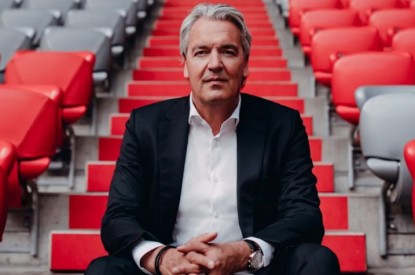 Jörg Wacker, a member of the board of the German football club Bayern Munich, has warned against over-regulation in the new state treaty on sports betting.
Mr. Wacker, former German boss of betting provider bwin said: "You should keep people legal by making them attractive. Otherwise there is a risk that they will migrate to the uncontrolled black market. We have to be careful not to become a super big brother. The question applies to all areas of life: How much control is necessary and how much responsibility should you leave to the people and the market itself?"
The plans stipulate that live betting will be restricted, and there is also a deposit limit per month and player of €1,000. In addition, a gaming supervisory authority that is yet to be established is to monitor all transactions. The new regulations for sports betting in Germany is to come into force by July 2021.
Speaking to German tabloid BILD, Mr. Wacker added: "The term illegal is completely unsuitable for the majority of German operators, who hold EU licenses and are sanctioned by Schleswig-Holstein" (the only federal state to issue online betting licences). The legal situation has not been clarified for 15-years, but that does not mean that operators are illegal. German bookmakers paid €500m in tax revenues last year, meaning that there is a legal basis in which they operate. A €1000 deposit limit and a ban on live betting carry the greater risk of consumers migrating to the black market, where they will wager higher amounts. The black market is easy to find these days, so we are better off keeping players legal."