By
Phil
- 11 August 2022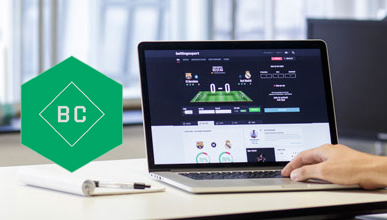 Better Collective, has signed a long-term agreement with leading German sports platform SPORT1 to deliver engaging sports content for its new online sports betting section.
Better Collective is joining forces with leading German multichannel sports platform, SPORT1, and Magic Sports Media GmbH, which, as well as Sport1 GmbH, is a company of the SPORT1 MEDIEN Group, to bring the best in sports betting content to its approx. 9 million unique users monthly. The agreement includes delivery of content, data, and statistics for a new sports betting section at SPORT1.de. 
Better Collective will be providing engaging content to educate and empower online bettors and help sport fans navigate in the market of sports betting. The partnership will be co-branded with Wettbasis.com – a Better Collective brand and a part of the media group that will be the providers of all the content for the new SPORT1.de sports betting section. The partnership agreement with SPORT1 and MAGIC SPORTS MEDIA is operational from August 2022. Within SPORT1 MEDIEN Group, MAGIC SPORTS MEDIA comprises extensive expertise in the fields of betting, poker, casino and lottery.

Jesper Søgaard, CEO and Co-founder of Better Collective said: "SPORT1 is a popular sports platform in Germany and a well-known brand among most Germans. We look forward to getting started and I know that my colleagues at Wettbasis.com are working hard to be ready with appealing and engaging content for the Bundesliga season and in good time for the World Cup in football that is coming up in November." 
Dr Matthias Kirschenhofer, Board Member of Sport1 Medien AG and Managing Director of Sport1 GmbH and Magic Sports Media GmbH, said: "We are thrilled to partner with Better Collective as the premier international sports betting media group for a completely new approach to sports betting collaboration! Together, we are tapping into a rapidly growing and economically interesting market. With our new offer and Better Collective's innovative tools, we will provide sports betting fans with attractive content on our digital platform to increase their betting success rate."
Media partnerships are important for Better Collective's growth strategy, and this new commercial relationship gives Better Collective an additional marketing channel to operate, market and manage customer contacts to the betting operators within the German market.