By
Phil
- 12 December 2022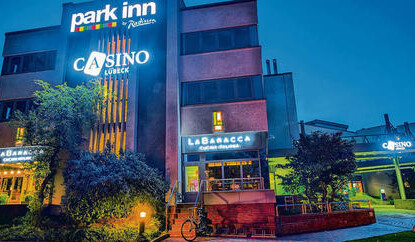 Casino Lübeck celebrated its 10th anniversary from December 9 to 11 with a spectacular entertainment programme. Invited guests and friends of the casino will celebrate with live music, extra games and culinary treats until Sunday evening.
The series of events began on December 9 with an official reception and welcoming speeches, at which, among others, Monika Heinold, Finance Minister of the State of Schleswig-Holstein, gave a speech.
There were anniversary competitions in all play areas with a big main prize as well as a live concert by the party band Soulisten followed by a party to round off the first anniversary day. On the following day, there were raffles of free spins on slot machines as well as many on-cash prizes and free games on blackjack and roulette through scratch cards. The highlight of the evening was the party on the event area from 9 pm with live music by the ABBA World Revival Band. On Sunday, the big award ceremony for the games of blackjack and roulette took place and the grand finale of the anniversary rang in the big buffet followed by a party.
Casino Lübeck opened its doors for the first time on December 7 2012 with a completely new entertainment concept. The game offer includes roulette, blackjack, poker and slot games. The entertainment offer is completed by weekly live music events, parties to comedy events by renowned national and international artists and also serves as a location for events such as bachelor parties, birthday parties or company incentives. In 10 years, almost 400,000 guests have visited the casino at Holstentor. More than €49m in gross gaming revenue were generated and €17.7m in casino levy were paid to the state of Schleswig-Holstein, of which 25 per cent benefited the city of Lübeck. Above all, however, player protection is a top priority at Casino Lübeck. In order to underline its responsible work, the CASINO has been certified by the Landestelle für Suchtfragen (LSSH) for Responsible Gaming and was one of the first casinos in Germany with this seal of approva".
The Managing Director of Casinos Schleswig-Holstein Rainer Schepull said: "In recent years, we have succeeded in establishing Casino Lübeck as a permanent fixture in Lübeck's society with our entertainment concept. For the future, we plan to continue the success story and set new accents with a strategic further development. The topic of sustainability is also on my agenda as well as the strengthening of the social commitment of Casino Lübeck in the Hanseatic city."