By
William
- 31 January 2023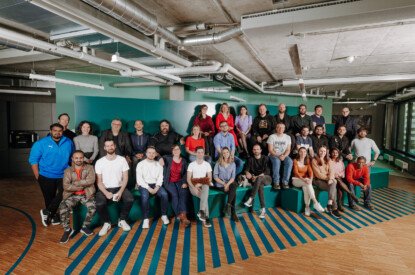 DATA.BET will make use of official live data provided by Bayes Esports as part of a licence agreement penned by both parties.
Cited as an 'important part of the development of the product' that DATA.BET offers to its esports betting partners, the provider now has the ability to use official CS:GO live data of tournaments from organisers such as ESL, DreamHack, and BLAST Premier.
As a result, DATA.BET will be able to offer partners a comprehensive solution in the esports betting industry – the Esports Data Feed – with an expanded number of covered events and improved data accuracy at all levels.
"The partnership will strengthen the company's position in the market and give us a cutting- edge opportunity to make our innovative product stand up even more. We strive to do our best to provide our partners with 24-hour access to content and simplify the management of the betting process, which results in a first-class betting game," commented Alex Kozachenko, Chief Product Officer of DATA.BET.
Amir Mirzaee, CCO and Managing Director of Bayes Esports Solutions, added: "For betting operators to be able to fully unlock the potential of esports betting, they need to approach their services from a different angle than they are used to from traditional sports betting.
"The markets and the content they need to be able to offer for their esports betting services to be successful need innovative solutions based on official live data to function effectively. We are looking forward to DATA.BET joining our partnership network, supporting their solutions, and cooperating together to make a lasting impact on the development of esports betting."