By
Phil
- 8 April 2019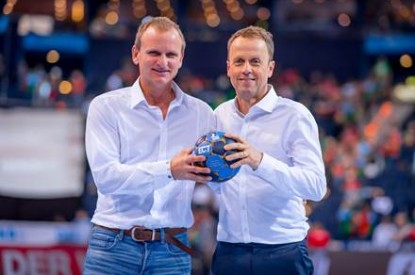 The DKB Handball Bundesliga and Sportradar, the global leader in sports data intelligence, today announced an official Integrity Services partnership, which goes into effect at the start of the 2019-20 season. The announcement comes on the heels of the REWE Final Four (German Domestic Cup) in Hamburg, Germany.
As part of the agreement, Sportradar will monitor and analyse all DKB Handball Bundesliga and the men's DHB Cup, including the Final Four, using its market-leading Fraud Detection System (FDS), which is also trusted by the European Handball Federation (EHF).
"Handball is constantly growing and becoming more and more important on both national and international levels. Due to its outstanding significance, it is therefore a consequential and important step for the DKB Handball Bundesliga to take preventative and professional action in this area," said Frank Bohmann, CEO of the HBL GmbH. "After having successfully cooperated with Sportradar already back in 2010, we will now be profiting from their optimised services."
Sportradar will also deliver educational workshops to players, clubs, staff and officials of the DKB Handball Bundesliga, which are designed to inform participants on potential integrity threats, how they can promote correct and ethical behaviours, as well as guard against any unlawful activities.
In addition to providing Integrity Services for the DKB Handball Bundesliga, Sportradar has been the league's official data partner since the 2015-16 season.
"It's an honour and a privilege to extend our relationship with the DKB Handball Bundesliga and help safeguard Germany's leading handball competition from integrity issues and threats," said Andreas Krannich, Managing Director of Sportradar Integrity Services. "We look forward to monitoring the league's various divisions and tournaments as well as working alongside stakeholders to educate them on how, why and where the dangers lie."
Caption: Andreas Krannich, Managing Director, Sportradar Integrity Services, and Frank Bohmann, CEO of the HBL GmbH.