By
Phil
- 20 November 2023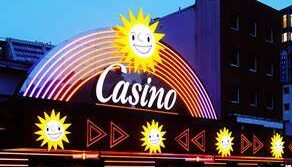 Gauselmann Group has won the tender for the casino license of the state of Lower Saxony which will become its tenth casino location. The approval stipulates that from September 1 2024, the state-licensed sites will initially be operated under the umbrella of Merkur Sonne for a period of 15 years.
"I am very happy about receiving the casino license in our neighboring state of Lower Saxony. Only two years after the takeover of the North Rhine-Westphalian casinos, to be able to record this further significant milestone in our company's history makes me and all the employees responsible for it very proud and shows once again that we have mastered the 'high school' of gambling with and for money all along the line and can handle it responsibly," explained Paul Gauselmann, Company founder and CEO of the Gauselmann Group. "Now, in autumn 2024, it is important to integrate the Lower Saxony casinos with their approximately 400 employees into our company and welcome them to the Merkur world."
The decisive factor for the granting of the casino licence was the demonstrably exemplary competence of the Gauselmann Group in the operation of casinos. A total of 15 locations in the federal states of Saxony-Anhalt, North Rhine-Westphalia, Berlin and Rhineland-Palatinate are already demonstrating the company's success. In addition to the proof of economic performance and financial stability, the high quality of the operator concept was decisive for the granting of the casino license.
The granting of the casino licence for the state of Lower Saxony offers a promising future for both the Gauselmann Group and the Lower Saxony casinos. "With the takeover of the North Rhine-Westphalian casinos in 2021, we have impressively proven that we are able to realign the gaming and service offering in record time, secure existing jobs, create new ones and even increase their attractiveness," says David Schnabel, Managing Director of Merkur Spielbanken. "I am sure that we will also succeed in setting new standards in Lower Saxony and continue our success story with the casinos there."
As an exemplary operator of casinos throughout, the Gauselmann Group is aware of its social responsibility in every respect. Thus, the fulfilment of the politically and legally stipulated channelling mandate, which is intended to steer gambling into orderly channels and enable those interested in gambling to participate in games safely, legally, has always been a top priority. The fact that the successful operation of Merkur casinos goes hand in hand with the conscientious implementation of youth and player protection measures is documented by numerous (re-)certifications from recognised accreditation bodies: Both the Global Gambling Guidance Group (G4) and the European Casino Association (ECA) regularly confirm the quality and timeliness of the Merkur casinos' prevention measures.
In addition to the impressive ambience and the outstandingly trained employees, the guarantee for the success of Merkur casinos is above all the extensive and first-class range of games and entertainment. "In recent years, we have continued to optimize our casino concept and have always focused on the needs and wishes of our gaming guests," explains David Schnabel. "To soon be able to perfect this concept in Lower Saxony together with the know-how of our new colleagues is a promising perspective and an important impulse for the future."