By
Phil
- 4 March 2019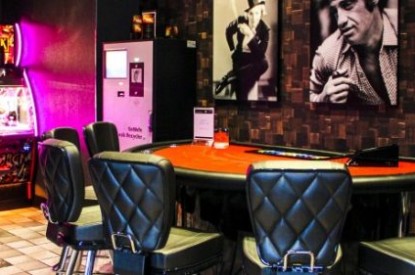 The family-owned, East Westphalian Gauselmann Group has expanded its involvement in the cruise ship segment by opening a casino on the new TUI Cruises cruise ship Mein Schiff 2.
The official baptism of the ship took place in February in Lisbon.
The Gauselmann Group has been operating a CMM on Mein Schiff 1 since last year but has also been operating casinos on four cruise liners of the Pullmantur Cruceros shipping company.
Dieter Kuhlmann, Board Member Gaming Companies at the Gauselmann Group, said: "With the operation of the ship's casinos, the Gauselmann Group has opened up a new business area in which we build on the know-how and many years of experience in the operation of venues and casinos. In this way, we bring the success of the laughing Merkur Sonne vom Land into the high seas."
The CMM on the new Mein Schiff 2 is 120 square meters and has been designed in the style of a boutique-size casino. The range of games on both ships includes modern slot machines, the majority of which come from Gauselmann's own production. In addition, guests can use the electronic roulette and coin pusher along with live blackjack tables. Outside the casino, in the teens area, there are amusement games for teenagers operated by CMM. For cash handling, the casino uses cash terminals from the Gauselmann subsidiary GeWeTe.
Some of the employees at the ship casinos previously worked for the Gauselmann subsidiaries Merkur Casino and Merkur Spielbanken Sachsen-Anhalt. "Although they are already familiar with ourhigh corporate standards, they still need to be incorporated into the operations of the ship's casino. That's why they take part in extensive training in advance," said Kathy Schröder, Head of Casino Operations at CMM.