By
Phil
- 14 August 2019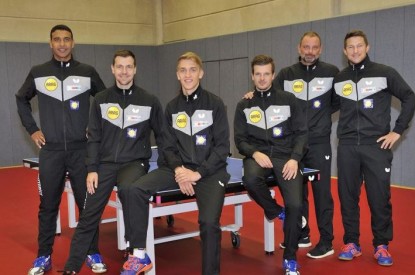 The Gauselmann Group is sponsoring Borussia Dusseldorf; the Bundesliga team of table tennis record champions. The agreement is initially valid for one year until June 30, 2020.
The Bundesliga team of Borussia Dusseldorf will be adorned with the laughing Merkur sun on their tracksuits. The table tennis industry leader has 30 German championship titles, 26 cup victories and 15 European successes.
Paul Gauselmann, founder and CEO of the Gauselmann Group, said: "Borussia Düsseldorf is the figurehead of the German Table Tennis and an important part of the Düsseldorf sports landscape. Therefore, we are pleased to be able to support the team around 'superstar' Timo Boll in the future and to be there with our trademark, the laughing Merkur Sun."
"We are pleased to have found a strong partner with the Gauselmann Group. Both Gauselmann and Borussia have a long tradition, both of which are among the market leaders in their industries," said Andreas Preuß, Manager Borussia Düsseldorf.