By
Phil
- 21 December 2022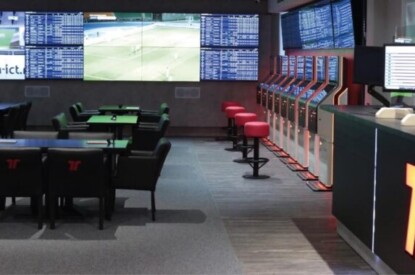 The Darmstadt Regional Council has again granted I.B.C. Sportsbetting the licence as a betting operator from 01.01.2023, both for the online and stationary sector.
The betting operator will continue to legally offer sports betting in Germany under the name Wettarena and also have it brokered by its franchise partners.
"The last two years have been very exciting for us," said I.B.C. Sportsbetting director, Gökhan Balkaya. "We were able to establish ourselves in the market and build a solid brand."
Through this hybrid license, the customers of the Wettarena are still able to place bets in all locations as well as on wettarena.de or with the Wettarena app. There they benefit from the top odds offered by the betting operator and also from the customer-friendly structure of the entire betting platform.
"One of our most important tasks is player protection, because we want to protect our customers and detect and prevent potential addictive behavior at an early stage," Mr Balkaya added. "The new regulations have defined new standards. There were some conditions to fulfill. We and the other concession participants have implemented them for the entire sports betting industry. The new granting of our concession confirms that the Darmstadt Regional Council also appreciates this."
I.B.C. Sportsbetting has asserted itself on the market and is now gaining more and more market share nationwide. IBC was able to expand in many federal states and open betting shops. But of course, the betting arena wants to continue working on its vision and establish itself in every major city with flagship stores. The competition is fierce, but this betting operator can still be expected to do a lot in the next few years.
Mr. Balkaya added: "Compared to our competitors, we have a good starting position. But there is still a lot of work ahead of us. Nevertheless, we firmly believe that through hard work and diligence we will successfully grow and further consolidate our position. We consistently pursue the goals we have set ourselves. We measure ourselves against the highest quality standards in the industry. We also wish our concession competitors every success and a fair game."