By
Lewis
- 9 June 2014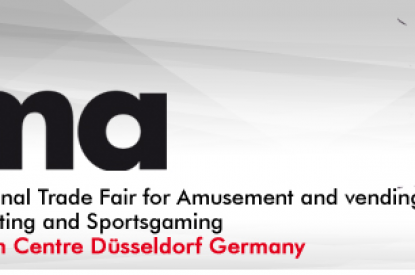 The association representing Germany's amusement and gaming industries, the VDAI, has stated that the foundation for the continued organisation of the IMA show, traditionally held at the start of the year in Dusseldorf, have become so unstable that the exhibition will not take place until conditions change. Effectively, the show is cancelled for 2015 and will not continue until the German street market makes a dramatic recovery.
AWP manufacturers, traders, operators and the entire German AWP industry have been under increasing political pressure in past years. The Interstate Gambling Treaty that was enforced in 2012 and the state-specific arcade regulations, as well as increases in communal amusement taxes, have led to a massive reduction of the gaming machine industry and massively restricted economic outlooks.
Drastic restrictions caused by the planned change to the Gaming Ordinance has made sustainable long-term industry development and investment obsolete. The manufacturers represented by the VDAI are faced with an unrecoverable drop in production as never before. At the same time, the German amusement and gaming machine industry assumes a decline of over 50 per cent of the current 70,000 jobs in the industry as well as the approx. 35,000 indirect jobs if all restrictions are put into practice as planned by local and federal governments.
Clearly this is a message that is being sent to the government to underline the severity of its actions in curbing the street gaming sector in Germany.