By
Phil
- 18 July 2022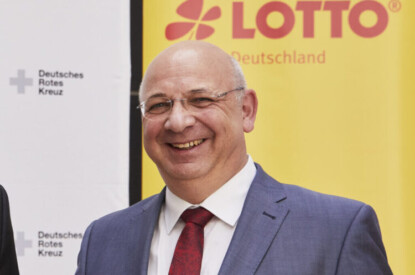 The consistent approach of the newGerman gambling authority against illegal gambling offers on the Internet meets with approval.
Since July 2022, the Joint Gaming Authority of the Länder (GGL) in Saxony-Anhalt has been responsible for combating illegal gambling on the Internet. The heads of the authorities, Ronald Benter and Benjamin Schwanke, had announced in a press release on 8 July 2022 that they would take consistent action against the black market. Through criminal charges, IP and payment blocking as well as reports to tax offices, they want to push back illegal gambling.
This meets with approval from more and more providers who adhere to the rules of the State Treaty on Gambling. Torsten Meinberg, Managing Director of LOTTO Hamburg, also considers the administrative procedure announced by the GGL to block lottery bets that cannot be approved to be overdue and correct. Meinberg, who is also chairman of the AG Spielerschutz und Prävention im Deutschen Lotto- und Totoblock (DLTB), welcomes the fact that the authority also relies on technical blockades: "IP blocking and payment blocking are efficient measures against illegal gambling on the Internet. It remains to be seen whether the enforcement instruments now in place are sufficient to effectively prevent fraud and product piracy on the German gambling market."
Meinberg adds: "For consumer protection, it is important that the new gambling authority does not shy away from the thick ships of the black market and takes action right from the start against particularly unscrupulous product pirates and gambling providers such as Lottoland and Lottohelden. The Lottoland Group offers illegal lottery bets on the draws of Lotto6aus49 or Eurojackpot without a German license, without participating in the lottery draw and without paying public interest fees. Lottoland is based in Malta, circumvents German laws and ignores player protection."
Especially in a liberal market, it is important that all providers adhere to the rules of the State Treaty on Gambling, emphasizes Torsten Meinberg.
In this statement, LOTTO Hamburg refers to the report of the GGL of 8.7.2022: "Administrative proceedings for the blocking of the offers of a large provider of non-permitted lottery bets have been initiated."