By
Phil
- 16 November 2021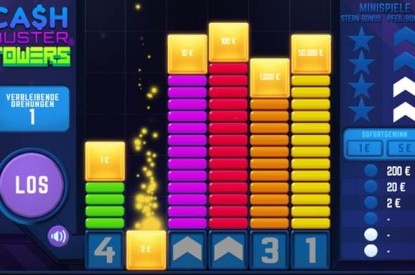 : Instant Win Gaming (IWG), the leading supplier of digital eInstants to WLA/NASPL-member lotteries, is delighted to announce that the Company's eInstants, also known as instant win games, are now available on www.lotto-hessen.de, the iLottery website of LOTTO Hessen.
Initially, IWG has six InstantGames™ titles available for play by LOTTO Hessen's registered players. This launch marks IWG's first delivery of eInstants to the German state lottery market. LOTTO Hessen has been a leader in the development of its digital sales channel, with online purchases now accounting for 15 per cent of total sales.
LOTTO Hessen is the 26th WLA/NASPL-member lottery market now offering IWG games.
Rhydian Fisher, CEO at IWG, said: "LOTTO Hessen has built a very strong iLottery channel. To date, the focus of their online sales has been draw games. Now, eInstants are being featured, and IWG is very excited to have our games available to LOTTO Hessen players.
"With 6.3 million residents, Hessen is the fifth most populous state in Germany. We see the Hessen market, and eventually the German lottery market overall, as a tremendous opportunity for iLottery."