By
Phil
- 9 March 2016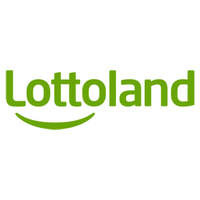 Online lottery betting site Lottoland is delighted to announce it has had a record €14m jackpot winner, paid out by its unique Insurance Linked Securities (ILS) solution.
The winner, from Dresden, Germany, hit the top prize after betting on the outcome of the popular German Lotto 6aus49 draw. This is the first EU-regulated ILS payment ever completed for a lotto betting company.
The lucky winner joins a growing number of Lottoland millionaires. On January 13 A Lottoland player won $2m USD after hitting the second prize tier on America's world record-breaking PowerBall. Just a month prior to that another Lottoland player won €4m after betting on Spain's annual Christmas El Gordo draw.
In April 2015 Lottoland became the first company to capitalise on the Gibraltar government's recently introduced financial services framework for Insurance Linked Securities by arranging a €100m transaction. Lottoland holds the only EU-regulated ILS for lottery.
An ILS is normally a scheme adopted by insurance companies to protect against events such as earthquakes or floods. In this instance, the ILS provides protection to Lottoland against large jackpot payouts, giving their players access to the largest lottery jackpots in the world. In just over two years Lottoland's B2C operation has grown to become the world's largest and most dynamic online lottery betting offering, with more than 3 million registered customers and 9-digit revenues in 2015.
And it is growing at an unprecedented rate, with January's world-record PowerBall jackpot attracting a staggering 450,000 new customers in 48 hours alone; with successful launches in the UK, Sweden and Australia to add to their initial markets of Germany, Austria and Eastern Europe.
Lottoland Solutions is the B2B arm of Lottoland and is now extending this same opportunity to the global iGaming sector. Lottoland Solutions delivers 28 unique lotteries, including EuroMillions, America's massive PowerBall and MegaMillions, the famous Spanish 'El Gordo', all five Australian draws, and a host of other attractive draws from across Europe, including Irish Lotto and EuroJackpot.
With all backed by the Lottoland ILS for guaranteed pay outs. Lottoland Solutions also delivers margins unheard of in the gambling industry, with 20 per cent, 30 per cent and even over 50 per cent achievable.
Those figures have created an outstanding market response, with Lottoland Solutions VP, Glen Bullen, revealing that contracts are being finalised and announcements are expected in Q2.
Mr. Bullen said: "We have been overwhelmed by the fantastic response from the market. Companies are keen to extend their product offering and are contacting Lottoland Solutions to capitalise on our low risk, high reward solution. We are the only B2B supplier in the market backed by a proven business model, as demonstrated through the success of our B2C company Lottoland, and the first and only business to offer an EU-regulated ILS for the lotto betting marketplace. We look forward to making announcements on key partnerships in the near future."