By
Phil
- 31 May 2020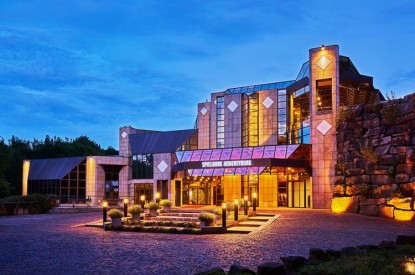 The North Rhine-Westphalian state parliament has cleared the way for the privatisation of the state-owned casino company Westspiel with The Gauselmann Group from Espelkamp believed to be interested.
The MPs passed the new casino law on Thursday with the votes of the government factions of the CDU and FDP. This means that the four state-owned casinos can be sold as a package – with the option for one investor to open two more locations. Only one license is to be granted, which includes permission to operate up to six casinos. A Europe-wide tender is planned for the award of a license to a private investor.
The opposition from the SPD, Greens and AfD collectively voted against the law and sharply criticised the privatisation project. The Social Democrats called for the sale to be abandoned and criticised the haste of the CDU and FDP in the legislative process. Experts had advised not to pass a new casino law before the decision to renegotiate the gaming contract that was negotiated by the federal states. In addition, the economic situation of Westspiel has now improved considerably, said SPD MP Stefan Zimkeit.
The Confederation of Criminal Investigators, Player Guards and the local authorities had also raised concerns about the privatisation, claiming it threatened to worsen player protection and encourage money laundering.
The CDU / FDP bill, on the other hand, states that the competition-free operation reduces the risk of "excessive recruiting for guests" and thus enticing people to gamble. Interior Minister Herbert Reul (CDU) said that the future license holder must meet strict requirements for player protection and for the prevention of criminal acts. Everything is "closely regulated".
Green Group leader Monika Düker criticised that there is neither a guarantee of employment for the employees in the local authorities nor security for the future casino tax, which is an important revenue item in the urban budgets. The Westspiel casinos are located in Duisburg, Dortmund, Aachen and Bad Oeynhausen.
The Westspiel group generated gross gaming revenue of €107m in 2018 and paid more than €50m to the public sector through the casino levy.