By
Phil
- 20 September 2021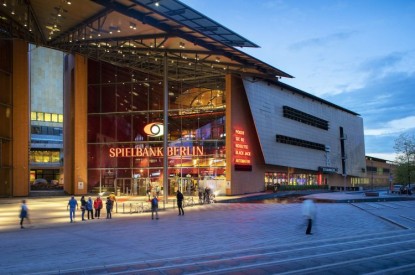 Two years after the successful initial G4 certification, Spielbank Berlin has again received the certificate awarded by the Global Gambling Guidance Group (G4), which in particular confirms the self-imposed obligation to comply with the highest standards in the implementation of youth and player protection measures.
During the pandemic-related closure, the Spielbank Berlin's player protection team, with the full support of the management, used the time intensively to improve and optimize the existing player protection measures. After the extensive certification process carried out by auditor Pieter Remmers, CEO of the G4 Group, the Spielbank Berlin team was able to celebrate this important industry award.
The extensive certification process guarantees that all legal requirements as well as the company's internal guidelines and codes of conduct, as well as the measures defined there, such as B. Employee training and access controls, are checked and meet the strict G4 standards. In addition, the measures for excluding players from the game (player bans) and the general awareness of the employees for the relevant issues and possible risks were validated. The consistent implementation of youth and player protection measures is particularly important, also in areas that are indirectly affected, such as administration, in the communication and event area and in gastronomy. The internal rules of the casino in these areas are also checked by a G4 expert on site as part of an audit.
Auditor Pieter Remmers, CEO of the G4 Group: "We congratulate the Spielbank Berlin on the exemplary performance and the consistently excellent results in all the fields examined. Spielbank Berlin has once again proven that it knows how to deal with the issues of youth and player protection in a highly professional and serious manner, both in terms of content and the attitude of its employees. The certificate is proof of the great commitment of Spielbank Berlin to the principles of responsible gambling ".
"We are pleased that we were able to go through the G4 certification again and are proud of the G4 certificate that we have regained," said David Schnabel, Managing Director of Spielbank Berlin. "Comprehensive youth and player protection and compliance with internal and external requirements are part of our self-image and are therefore our top priority. With the successful certification, we have now again received confirmation from independent external experts that we have targeted our preventive measures and that exciting entertainment and effective player protection are not mutually exclusive. "
On behalf of the shareholders, Anette Brücher-Herpel, Managing Director of NOVOMATIC Spielbanken Holding Deutschland, congratulated the entire Spielbank Berlin team on this successful award. "It is impressive to be able to observe and support the casino's player protection team in its further development. Even in the difficult times of the lockdown, the player protection team continued to take care of the important issue of prevention and used this time to further develop the measures and prepare for certification. "