By
Phil
- 11 July 2023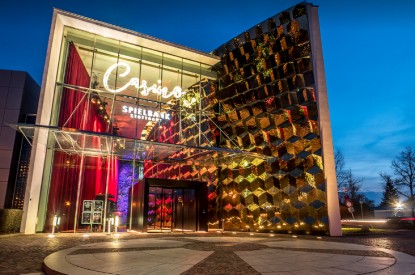 Spielbank Stuttgart has just recorded Germany's biggest ever blackjack jackpot at the worth exactly €221,614.
The blazing luck 'blazes' jackpot dropped with the additional bet Blazing 777, which requires three diamonds seven to give the toal of 21, was hit by a regular guest.
The Blazing Blackjack, introduced in 2018, is a special feature of the three Baden-Württemberg casinos and can only be found in a few casinos nationwide. With this additional bet, players can optionally bet 2.50 euros for the additional bet in addition to their stake to participate in the jackpot. This fills up across all locations for the casinos in Baden-Baden, Constance and Stuttgart.
Patrik Maier, Director of Spielbank Stuttgart, said: "After the all-time high in the summer of 2021, this win in blackjack is the highest since the introduction of the game system. The winner couldn't believe her luck at first. Even after the basic issue of the cards, there were two diamond sevens in front of her. The tension increased because the guest sitting in front of her had cards with a point value of 14. Before deciding to take a third card, he asked the winner if he should draw another one. It would have been fatal if the diamond sevens had come. The winner reacted calmly that he would be happy to take another card. The guest did it: A three. And on the winner's box, the necessary third diamond seven followed. At first there was dead silence, but then great jubilation broke out. The whole gaming room clapped for the winner. She was overwhelmed and had to get some fresh air. She didn't want champagne. She preferred a cocktail at the bar."