By
Phil
- 13 April 2016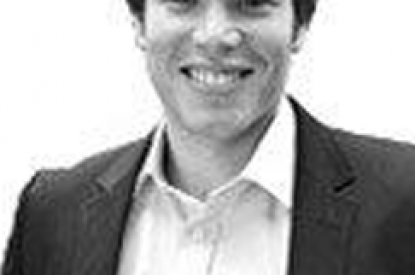 Sportradar has invested into WWP's subsidiary D/UNIT, a digital communication and marketing agency in the sports sector, which is based in Munich, Germany.
Founded in 2013, D/UNIT has developed into one of Europe's most highly respected digital marketing agencies. From concept to execution, the company creates powerful digital campaigns that help clients enhance their digital content and platforms which in turn have increased brand awareness and built stronger relationships with audiences and partners.
In just a few years, D/UNIT has rolled out projects for some of the most respected brands in the sports industry, including Audi and Emirates as well as the German Football League (DFL) and Euroleague Basketball. Their growth and innovation have been recognized by FASPO (the trade association for sponsoring agencies and suppliers), which awarded D/UNIT with 2015's Newcomer Agency of the Year Award. Based on the partnership with Sportradar, D/UNIT will be able to leverage proprietary sports content to create unique sponsorship solutions.
"As a well-established player in the international sport business, WWP recognizes digital activation will become ever more important for brands and fans. Therefore, we have developed D/UNIT into a potent strategic and operational extension of our business, which has already showcased and delivered a range of innovative campaigns in a highly competitive market" said Philipp Radel, CEO of WWP Group. "Therefore, we are very excited to welcome Sportradar as our new partner. Their portfolio of powerful sports content solutions paired with our intimate knowledge of the digital sponsorship business will ensure fully-tailored and innovative solutions which our customers will benefit greatly from."
Robert Schmidle, Managing Director of D/UNIT remarked: "We are thrilled about our new partner Sportradar and the opportunities this will generate for our clients. This partnership not only adds value to our existing business model but also creates new synergies – allowing us to create even more meaningful digital activations related to sport for sponsors around the globe."
Sportradar's Managing Director for Digital Sports Ulrich Harmuth added: "This cooperation is a logical next step for Sportradar and follows strategically in the wake of our successful acquisition of BTD in 2015 and our range of high calibre league partnerships with the likes of the NFL, NHL and ITF. The partnership with D/UNIT and WWP will enable us to combine Sportradar's sports knowledge with WWP's marketing expertise and long-standing partnerships with sponsors and rights holders. The digital arm of WWP's business, via D/UNIT, establishes a compelling synergy to Sportradar's data driven products and services and underlines perfectly the strategy to extend our content offering to a broader range of customers, including sponsors, digital platforms, social media, federations and clubs."