By
Phil
- 21 January 2020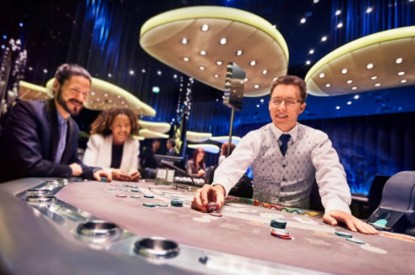 Germany's casino revenue has returned back to the sales level of 12 years ago with a 25.6 per cent increase in turnover in 2019 and a 13 per cent spike in attendance following investments in gaming culture
Otto Wulferding, CEO of the German Gaming Association, said of the industry: "We invested a lot in game culture and game security last year. Visitors to the casinos recognise this. Gross gaming revenue (BSE) of state-licensed casinos in Germany increased by 25.6 per cent compared to the previous year. It rose to €860.263m. This brings us roughly back to the level of income we had 12 years ago, we have finally bottomed out since 2007 and the following decade."
Casinos in the west of Germany are ahead of the Baden-Württemberg casinos and the Berlin casino.
Likewise, the number of visitors nationwide rose in 2019, up 13.21 per cent, equating to approximately 6.4m guests in German casinos.
Slots accounted for the largest share of growth in 2019, up 32 percent or €700.1m, but traditional table gaming also increased again in 2019: Roulette, Black Jack, and Poker achieved 2019 GGR of €160.130m, up from €153.742m a year earlier.
Mr. Wulferding added: "The general conditions for stationary money and gambling have changed. However, illegal online game providers remain operating without actual regulation. They continue to grow disproportionately. However, the growth of the casino sector shows that we are on the right track when we provide gambling to the public – reliably and comfortably. Because state-licensed casinos deliberately offer leisure entertainment in a pleasant atmosphere with other players. The game here feels good, the players feel comfortable and safe. We assume that our competence must extend into the digital world so that the game also runs online in a regulated manner, as required by the state."
The German casino market includes ten private operating companies (30 locations in Berlin, Bad Neuenahr, Hamburg, Bad Homburg, Hesse, Lower Saxony, Rhineland-Palatinate, Saxony-Anhalt, Mecklenburg-Western Pomerania) and nine casino companies under public law (35 locations in eight federal states, Baden-Württemberg, Bavaria, Brandenburg, Bremen, North Rhine-Westphalia, Saarland, Saxony and Schleswig-Holstein).