By
Phil
- 17 June 2021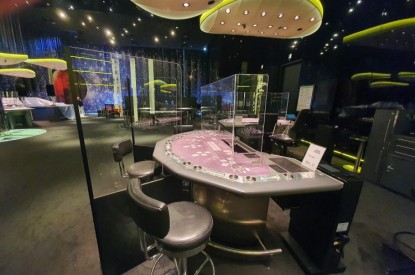 German casino group Westspiel has been offering the classic table games again in Aachen, Bad Oeynhausen and Bremen since June 14.
The casinos in Dortmund and Duisburg opened their gaming tables to visitors on June 16. After the casino guests were able to challenge their luck in slot machines and semi-live games over the past two weeks, the roulette wheels are turning again and the cards are being dealt at the blackjack and poker tables.
Managing Director Jochen Braun said: "Before the reopening of the slot machine games, we did everything to ensure that our guests and employees in all our hotels could rely on safe and responsible gaming operations. Since everything worked perfectly, it was clear to us that, due to the currently valid Corona Protection Ordinance, we could also open the classic table game with consistently low incidences."
In the past few months, Westspiel employees have made great efforts to resume gaming operations. They created the prerequisites for the applicable hygiene and behavioral rules to take effect in the casinos, including mask requirements, minimum distances, defined walking routes and comprehensive disinfection. In addition, the test facilities provided for all employees on site have increased the hygiene standard.
"For us this is a further and important step on our way to the 'old' normalcy. After this very long period of closure, we are returning with a particularly great sense of responsibility," explained Mr. Braun. "We want to provide our guests with an exciting and safe gaming experience and guarantee our employees the greatest possible protection in the workplace."